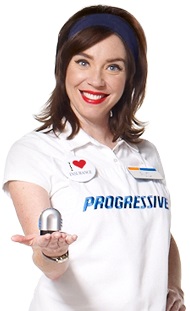 A growing number of car insurance companies now offer customers an option to have their driving habits monitored in hopes they can prove they are some of the safest drivers on the road. The payoff for allowing "Big Brother" to serve as an electronic backseat driver can often times come in the form of reduced car insurance premiums and lower base rates for future coverage years.
Progressive was an early innovator in this discount with its Snapshot discount program, and it continues to make adjustments to it that keeps it an attractive option for many drivers.
Snapshot basics
Snapshot is only available for use on private, passenger vehicles. Progressive customers in Alaska, California, Hawaii, Indiana and North Carolina do not have access to Snapshot. If you live in a state where Snapshot is available to you, you can request access to the program from Progressive and in about 7-10 days of your request, you will receive a Snapshot plug-in device for each car you wish to enroll in the program.
Plug the device into the onboard diagnostic port of your car (the same port used by your state's emissions testing agency or by your mechanic when diagnosing issues) located near or beneath the steering column. (Progressive sends a user's guide and a postage-paid return envelope with each Snapshot device.)
The Snapshot device is compatible with most cars built after 1995. Older cars, many high-end luxury models, electric vehicles and some hybrids are not compatible with the Snapshot device. You can tell if the device is working on your car because it will start blinking once you have properly installed it. If the Snapshot device in your car stops working or somehow becomes disengaged, Progressive will send you an email alert, along with details on what to do next.
What it tracks
Before you even plug in your Snapshot device, Progressive is going to ask you for information such as your name, contact information and birthdate, as well as details about the vehicles in your household. They will also ask you to review a standard policy overview and agree to return all Snapshot devices once you finish (thus the postage-paid return envelopes) to avoid a replacement charge of up to $50-per device.
Once plugged in, the Snapshot device starts recording certain details, including:
Vehicle identification number (VIN) of your car
How often you make a hard brake stop
How many miles you drive each day
How often you drive between midnight and 4am
The Snapshot device doesn't track your location or whether you're exceeding your area's legal speed limit. Snapshot is not equipped with GPS technology.
Costs and discounts
Adding the Snapshot device to your car insurance coverage plan does not cost you anything (unless you lose or damage the device.) In fact, Progressive uses the Snapshot tool as a sort of promotional recruitment tool for potential new customers. You can "test drive" the Snapshot tool, even if you are not currently a Progressive customer.
They will send you a Snapshot device, allow you to register, and use the device for 30 days to get a sense of what your discount could be and what your coverage rate might be if you switch to Progressive (and Progressive assures that no purchase is necessary and switching to them is not required.)
While drivers can cancel the Snapshot monitoring at any time (and return the device) to enjoy savings, Progressive requires drivers to go with Snapshot for at least 30 days before any savings can be calculated and applied to premium. New customers who "test drive" the Snapshot program will see any initial discounts when they sign up for or switch to Progressive car insurance.
Existing Progressive customers who add Snapshot and log 30 days of driving will begin to see savings reflected on premium bills immediately after the first 30-day period. If drivers keep Snapshot plugged in for the full term of a policy (in most cases, six months) they will receive the greatest discounts (for some plans and in some states, this can be as much as a 30 percent discount on your car insurance premium.)
For most drivers, discounts enjoyed thanks to Snapshot will be reflected in the next month's premium statement. If you happen to pay your car insurance premium in full, accrued discounts will be reflected in your renewal rate or (in certain cases) Progressive will send you a premium "rebate" check for the discounts you earn through Snapshot.
A few more details
If the thought of Flo monitoring your driving creeps you out, Progressive goes to great lengths to assure folks that it doesn't share any information gathered with Snapshot. It has a lengthy statement of privacy that it routinely updates on the subject. Progressive also makes numerous assurances that drivers who elect to participate in Snapshot will not see premium rates increase based on information gleaned with Snapshot.
Visiting a few customer-based chat rooms, blogs and websites, there is a consistent complaint that Snapshot seems to have a very quick trigger when labeling something a hard brake stop. In fact, some Snapshot devices will beep when a hard brake stop is detected and this is the subject of numerous complaints and the source of many gripes from Snapshot drivers.
If you happen to sign up and register your policy with Progressive online, you can actually see what Snapshot is tracking and what it has recorded. When you log in to your policy, you can:
Review specific trips
Track your driving by day of the week or time of day
Get an overview of your driving habits.
Some Progressive agents and materials tout this feature for families with young drivers. They suggest that parents of teen drivers can use the online reporting from Snapshot to help encourage safer driving habits. (And remember that if the teen attempts to disengage the Snapshot device, you will get an email alerting you to when that happened.)
If you are a current Progressive customer or if you've been considering getting or switching to Progressive, the Snapshot tool may be something you can use to calculate savings or to see if you need to brush up on your driving habits to enjoy a few safe driving discounts.
(Note: this article is intended for informational purposes only and should not be considered a solicitation, promotion or endorsement of Progressive or its Snapshot program. The author is not, in any way, affiliated with Progressive or any other car insurance provider.)
Jeffrey Davidson is a writer and former marketing consultant with more than 25 years of experience working with insurance and financial planning & services companies. He currently writes about auto insurance for Reply!. You can find his article on other car insurance coverage options.