By now we are all aware that kitchen remodeling can sometimes be exciting, sometimes challenging and oftentimes expensive. It is the greatest way to invest in a home because the kitchen is the busiest part of a home. It is generally seen as the heart of a house that everyone must enjoy remodeling. When it comes to kitchen remodeling, there must be careful planning and preparations for any challenge.
Here are important dos and don'ts everyone must consider while remodeling a kitchen.
Video source : The Smart Cookie Cook
Kitchen Remodeling Dos
Make a plan – begin by brainstorming different options for your kitchen remodeling. Ask yourself what you feel your kitchen to have, how you will achieve and what materials you will use. For instance you might need two ovens, lots of counter space or extra storage. By implementing the plans, your kitchen remodeling can be a chance of creating a kitchen of your dreams.
Budget your money – plan for unexpected expenses by preparing a budget, avoiding underestimating your budget and being genuine about what you can and cannot afford.
Choose your contractor carefully – if you are aiming your kitchen to have a brand new look, you must entrust a reputable and qualified contractor. Think carefully on how your kitchen will look and choose a contractor will know your expectations. Do enough research and ask for recommendations from friends who've had their kitchen refaced in the past.
Organization – your kitchen remodeling must not be stressful and time consuming. Organization can reduce stress and prepare you for any challenge during kitchen remodeling. With organization, it can be extremely easy to create a budget especially when we become overexcited about new ideas. By being organized your kitchen remodeling process will be done in a timely manner.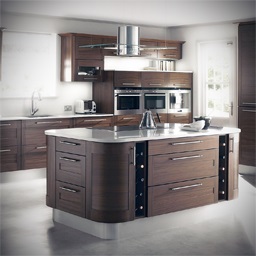 Start small – we've heard it time and time again that tackling a big project can sometimes be overwhelming. Before breaking your wall or constructing new countertops, you need to start with minor improvements such as upgrading your sinks and fixtures. After starting small, you might find out you don't need major changes in your kitchen remodeling.
Be courteous – Remember to act friendly with your contractors and everybody involved in your remodeling. Always respond promptly and politely to their questions.
Take Photographs – Before and after photos of your project from start to finish can be essential for everybody. They can be great ways to gain perspective on the whole process to get fresh ideas to the project. Plus, it is great fun to compare your home before and after the kitchen remodeling.
Measure Everything – Careful and accurate measurements can also help in gaining perspective and limiting unexpected challenges. All measurements such as cabinets must be made accurately to avoid any delays during the remodeling progress. You will also need to measure the floors, ceiling height, windows and anything else that may break up or effect cabinet alignment.
Kitchen Remodeling Don'ts
Don't quarrel or disagree with your contractors as it can destroy your relationship and make things tougher in remodeling your kitchen.
Don't be boring. Handle the remodeling process with happiness and positive expectations because it needs a warm spirit and it is where your loved ones will spend most of their time. It needs to have a warm spirit. It must also be carefully designed with beautiful cabinets, countertops and the whole kitchen must be inviting because it is the most utilized rooms in all homes.
Don't go too far. The quality of your kitchen contributes to your home's value and the value of neighborhood homes. By bringing your house to the neighborhood standards, your kitchen remodeling will be worth it in the end. However, if its value will go beyond other homes, it will be more difficult to sell your whole house in the end. Therefore you need to do enough research in your neighborhood in order to stick with the neighborhood standards.
Don't be in a rush. Avoid rushing into choices during kitchen remodeling because it is a complicated project that must be planned and executed in a certain order. It will involve professionals and experts to do the task for you. For Kitchen Remodeling Services in Maryland you can contact www.cicounters.com.
Don't be underprepared. It is great to be prepared for the kitchen remodeling earlier. Plan where you will keep your appliances such as refrigerators, microwaves and others. It will be better if you'll prepare some countertops, sinks, and stoves to use for the time being during the process. If you expect to use your kitchen for a specific date, wait until it has passed to begin the remodeling but don't plan for parties and social gathering during the remodeling process as it will extend the time you will spend in kitchen remodeling.
There are some things that boast good working environment in the kitchen. Remodeling it with new cooking equipments involves careful planning so that you can prepare for whatever comes your way.
Naveen D Costa got into construction right after high school helping out in his father's business. He has since become an expert on his own and specializes in interior design after graduating with a baccalaureate degree in interior design.