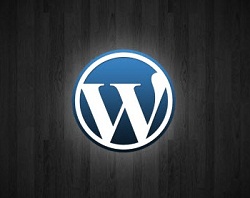 WordPress has become the platform of choice for most businesses. According to WordPress official communication, there are over 60 million people worldwide who are currently on WordPress. This number includes individual sites, business sites and non-profit organizations. The reason behind the popularity of this platform is the excellent developer support and easy to use CMS system.
Each and every time, WordPress gives updates that are aimed at enhancing the user experience on the platform. They come as prompts for the site owners to install. Together with these updates come plugins. Plugins are generally meant to enhance the performance of WordPress while giving it unmatched functionality. These plugins are many and vary in functionality. Knowing some of them and how they can enhance your site performance and user experience can be exciting.
Below are ten WordPress plugins that you will find useful in business.
Content Aware Sidebars
This plugin helps you to create widget areas that you can assign to specific pages, categories or posts. The side bars to be created are virtually limitless. Once you create the side bar (widget area) it will show up under Appearance then widget.
This plugin is free of charge and can benefit your business immensely.
Enhanced Text Widget
This is a free plugin developed to enhance feature-rich text. This widget supports a variety of features. It gives you the opportunity to either show or hide the widget title. It also enables you to turn the widget title into a web link. Through its features, you can also assign cascading style sheet classes to the widget. In addition, it supports PHP, HTML, Short codes and JavaScript.
Backup Buddy
This is a paid plugin that costs anything between $80 and $197. It enables site owners to backup their WordPress sites on a regular basis. It also allows for secure and quick retrieval when necessary. It can help you schedule backups and store them in a number of places such as Amazon S3, Dropbox, FTP and many other locations.
WWordPress SEO by Yoast
This free plugin is one of the best in WordPress. It controls Meta descriptions, page titles on both per page and per post basis. Some of the exciting features that come with this plugin are 301 redirection and rules set up for search engine bots. It also allows for Facebook and Google+ customized descriptions for both posts and individual pages. This helps in ranking.
Akismet
This WordPress plugin helps you combat spam. It's free and can be used by anyone who wants. It is easy to set up because all you need is just to visit the plugin official site Akismet.com and register. Then you will be given a WordPress key which you insert on the Akismet plugin settings on your site.
Visual Composer
This plugin helps in working out the WordPress layout. Even though you can do this through HTML and CSS coding, very few people can code perfectly well hence the need for this plugin. It transforms your usual, WordPress page editor into a feature rich tool that enable you to add image galleries, columns, tour sections, videos and call to actions. This increases your site interactivity. It's a paid plugin sold at $25.
Gravity Forms
These forms are for those business websites that are serious about generating revenue. Forms enable you to collect information from users and later use it in the customization of services. Gravity plugin has lots of features that enable it to integrate into Customer relationship management (CRM) systems. You can have this plugin on your website for $39.
Digg Digg
This plugin enables visitors to your site to share your content on social media. It does this by adding a floating box on your website. Its supports the major social media channels such as Twitter, Facebook and LinkedIn. You can use this to actively engage your social media community.
W3 Total Cache
Website caching varies depending on the site. For instance, a site with lots of images and scripts will benefit from the use of cache plugins. These will ensure an excellent speed environment. W3 Total Cache has all the features that you may possibly require.
404 Redirected
This is a free plugin that shows all the pages that return the 404 errors due to broken links or nonexistence pages. Then, it also enables you to 301 redirect them to the existent pages on your site. This will ensure correct traffic redirection to the right content.
WordPress is so wide and the plugins are numerous. This list however is not exhaustive as it just touches on some of the popular plugins.
Robert Bullock is a programmer who works on a freelance basis. He also develops programs for small business and individual use. You can find some of his articles on the web on sites such as Web Hosting Jam.