Based on important organizations results, effective sales directors have a set of skills and characteristics in common that set them above all the rest and which usually enables them to help their teams to achieve results that are also way above average. Some of these characteristics are described below:
1. Don't depend too much on metrics
It is common to find many sales teams that are over-managed and under-led. This means that many sales directors trust too much on metrics and targets to drive performance. Highly effective directors find many ways to come alongside team members to motivate and reward them in a social format that brings out the best in them in an approach that stimulates everybody.
2. Set and manage the team dynamic
A sales team flourishes when all the components of the sales and management process respect regular standards and agendas. If sales managers have the tools, real time tracking and immediate feedback are by far the best procedures. When sales representatives don't feel a need to stop and check in or work against intermittent review "events", they can give more energy to selling and immediately incorporate managers' instant feedback with deals in motion.
3. Strategy as the midpoint

This is a way of saying that highly effective sales directors do not rely on academic or random programs to drive their sales crew performance. Surely, each team must have a sales process and set goals and measure pipeline, but it works best to align those organizational goals to a social network.
4. Set main performance indicators
The key of your communication strategy. Nothing is more significant to sales makers than knowing what is expected of them and when is expected. Effective sales directors keep their communication clear and their targets well defined, so that team members know what to aim for, and understand what will happen if they hit it or not.
5. Building an all star team
Effective sales directors should try to hire the best talent available. If you want the best, hire the best, and you will save lots of time and money on training while protecting yourself from failure six months down the road. It costs more up front, but it definitely pays off over time. Look for individuals with social goals that are already more aligned with your organizational goals.
6. Forecasting
Most sales directors comprehend the requisite of cooperating regularly with team members about forecasting. Forecasting is focused on late stage deals, it is important that the whole team knows which are the predictions and they work together to reach better results.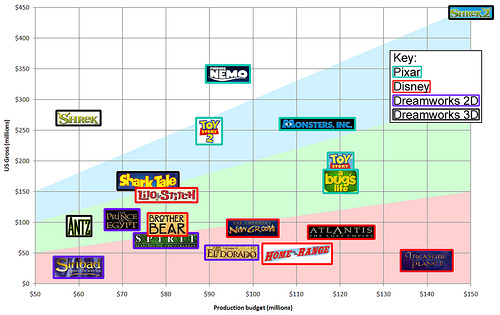 7. Don't ignore the process
Every sales team works within a uniform process, which defines how to approach, moderate, work with and close the customer. This is something positive. However, highly effective sales managers know it is possible to have too much of a good thing. Very disciplined, complex sales process may confuse a sales rep and tie their hands. So, a successful sales manager will use all the existing tools to track performance. Find out more about how to improve sales directors performance here.
Laura is originally from Barcelona, Spain; she is currently living in London, where she moved some years ago to start a Marketing career. During her spare time she loves attending marketing shows and getting updated with digital marketing trends. She is currently blogging for Exec-appointments about Sales Director Jobs.