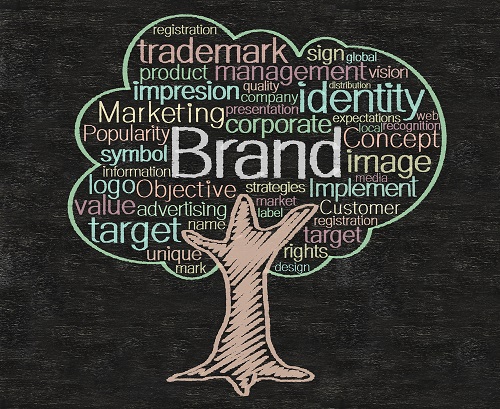 The word branding is used a lot when talking about companies and business and marketing. Basically, branding has to do with consumers and potential customers recognizing a company as it relates to a specific industry or product. When you hear the name of a company, see its logo or hear a tagline, you immediately think of a certain product, service or industry.
Many elements go into effective branding, but one of the most notable is the trade-mark.
What is a Trade-Mark?
You likely see trade-marks everyday, even though you might not know it at the time. A trade-mark refers to a singular word, group of words, design or combination that is used to identify the products and / or services of a person or organization and set them apart from similar products or services in the marketplace.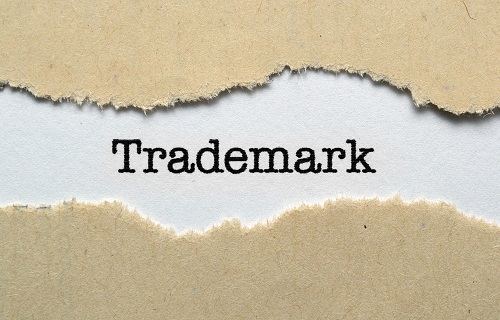 Over time, a trade-mark will come to represent a lot more than just the products or services the company sells. The trade-mark represents the reputation of the company itself, and as such it is a very important and valuable commodity. There are three basic types of trade-marks, including and ordinary mark, certification mark and a distinguishing guise.
What Can I Register?
There is a document known as the Trade-marks Act that sets out all of the parameters of registering trade-marks and going through the applications process. It is probably more efficient to look into the type of things you can't trade-mark in order to figure out if what you want trade-marked is allowable under the law.
Some of the marks you can't register include names and surnames, words that denote a geographical location that is known as the origin of the product, words or designs that are too similar to previously registered marks or pending marks; there is a detailed list.
Once a trade-mark is approved and registered, it is valid for the next 15 years. After that, it can be renewed every 15 years for a fee.
Application Considerations
Of course, nothing will be trade-marked or even considered without going through the application process first. You should make a trip to the Office of the Registrar of Trade-marks to obtain all of the general information you will need to file your application. The Registrar of Trade-marks only gives you the tools to fill out your application, the office can't fill it out, file it or do anything else for you in regard to getting the trade-mark you want.
Before going through the application process, you should conduct a search to see if any similar trade-marks exist. You don't have to do this part, but if you are trying to trade-mark something that is already registered, it will save you a bunch of time and effort. Not to mention a potential lawsuit if you do get registered and someone else thinks yours is a little too close for comfort.
The place to look is on the Canadian Trade-marks Database. These listings cover slogans, pictures, word marks, numbers and different combinations of the four. Once your trade-mark application is received, it is also part of the public record for others to search. When searching through the database, it's important to look for different variations and spellings of words you want to register. A tutorial is available on the database website to help searchers make the most of their time on there.
If you find at any time during the process, that it's all getting to be a little too much, you do have the option of hiring a registered trade-mark agent, who is familiar with corporate and commercial laws, to help you out.  An agent is up on all the applicable laws and procedures and can get your application filed and reviewed without any hiccups that could slow the process down.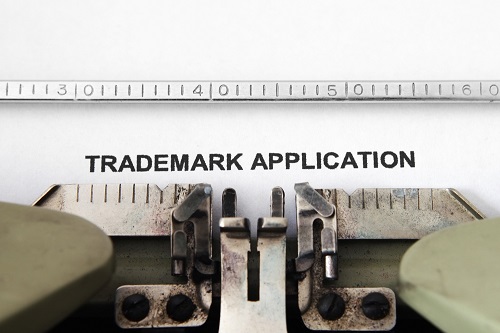 Filing Your Application
A completed trade-mark application must include a formal application for trade-mark registration, a formal drawing, if necessary and the required filing fee. If you want to register more than one trade-mark, you must fill out and send in more than one application. One separate application is required for each trade-mark you wish to register. There are also sample applications available to base yours on, if it is relatively basic without any special circumstances.
When you have gone through all the steps, checked the application, double-checked it and are ready to go, you can send it out. You are able to pay the filing fee and file the application online or you can mail it along with a cheque for the required payment to:
Office of the Registrar of Trade-marks – Canadian Intellectual Property Office
Industry Canada
Place du Portage I
50 Victoria Street
Gatineau QC K1A 0C9
Once the office receives your application, it is reviewed and if it meets all the requirements, an examination is conducted to determine if your trade-mark is in conflict with others.  If everything looks good, the application is published in the Trade-marks Journal, and if no one opposes the filing, you will have a registered trade-mark.
Willard Strong, a known economist who keeps a close eye on the changes in the field of law. He is interested in helping new business to find the right track and he believes it will help development of the overall economy.