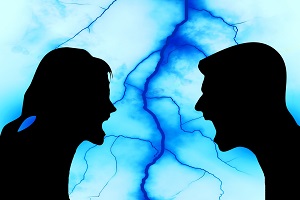 The media may be constantly reminding you of the danger on the streets, with scare stories surrounding knife crime and burglary. However, a threat much more closer to home is costing families around the country hundreds of thousands of pounds every year.
Family feuds surrounding rights to final estates and elderly relative fraud is at a record high. Brothers, sisters, sons and daughters are taking the bold move of contesting the will, regardless of the consequences and damage this may cause to the family dynamic.
But, why are families fighting so hard to change the will? Read on to find out more.
Family Vs Family. Who's Doing It?
We've all heard stories of the wills of the rich and famous being contested. After all, the fight over Sir Peter Ustinov's estate is showing no signs of slowing down, even eleven years after the great actor's death.
But it's not just celebrities fighting over inheritance. The baby boomer generation are the number one demographic fighting for their rights to wealthy, and often frugal, parents' homes and savings accounts.
As the war generation are dying off, their offspring are cashing in on the results of their careful spending attitude. Houses are worth much more now than they have ever done. Back in 2002, the average estate was worth an estimated £152,358. Fast forward to 2015 and you'll find that the average house is worth £272,000. An increase of almost ten per cent on last year's figures.
Why Are Wills Being Contested?
For as long as wills have been written, there have been disputes over them. But experts now agree that the financial climate has made people even more likely to pursue what they believe is rightfully theirs.
Disjointed families have also been a reason why more wills are being contested. More and more people are getting divorced and remarried than ever before. Consequently, with every half-sister and step-son who comes along with the remarriage, so does further complication – and claims of rights to cash and assets.
Hitesh Patel, a forensic partner at KPMG, suggests it's our culture of fast-living, instant gratification and 'keeping up with the Joneses', which is fuelling the fire, but adds: "The pressure of having to meet the higher cost of living, sense of entitlement and also possibly greed all come into play. People think, 'what's the easiest way of getting my hands on something? Ah, family'. My sense is this is probably going to grow."
The law surrounding inheritance is complicated and sometimes ambiguous. If you find yourself in the position of executor of an estate, it's worth protecting yourself with executor protection insurance. This gives you peace of mind that during a deeply emotional time, you will have all the protection you need, should anyone question the last requests of the deceased.
Case Studies
One of the most shocking stories is that of Gwenda Fox, who was convicted of stealing £100,000 from her eighty-one year old father. Fifty-eight year old Gwenda was granted power of attorney whilst her dad was in care. She then sold his home in Devon and stole a further £5,000 to help fund a first class trip to America, where she rented a house. Her father's care home costs were left unpaid.
In another case, fifty-four year old Heather Ilot was left completely out of her mother's will, when she left all of her £486,000 estate to three animal charities.
Heather Ilot had never got on with her mother, Melita Jackson, who never forgave Heather for leaving home aged seventeen to set up life with a boyfriend. The mother-daughter relationship was difficult, and with the tragic death of Heather's father, occurring before she was even born, Heather and Melita had never seen eye to eye.
Eleven years after Melita passed away, the Court of Appeal granted Heather a portion of the will – £164,000, based on evidence Melita had been 'unreasonable, capricious and harsh' to leave her fortune to the animal charities.
Heather and her husband of thirty-two years are now using the money to purchase their council house and provide a more financially secure future for themselves and their five children.
These two examples show that without proper planning, a family's hard-earned fortune can very quickly vanish, often unexpectedly for the children involved.
Peter Collins is a director at LFC Risk and Insurance, an Essex company that provides business and individuals with bespoke insurance and risk management solutions.