For a number of Americans, living in a log home would be like a dream come true. Typical log home owners are different from other homeowners. They seek an eclectic style emitting warmth, personality and comfort.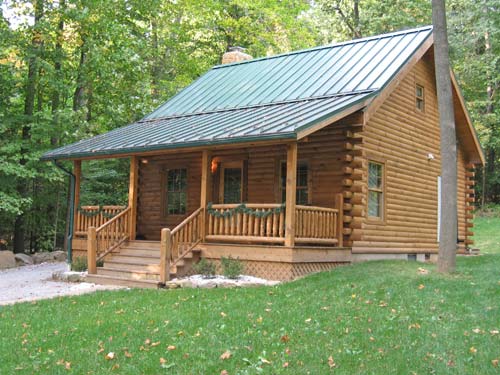 Even though some choose to go with one of the stock floorplans from the builder, there are others who choose to design their own home based upon their unique ideas and specifications. When it comes to the top log cabin trends, there are a few that stand out above the rest.
Just because there are a lot of different stock floorplans available, there are very few customers who actually use those plans. The majority of individuals want the home designed to their specifications. Customers are looking for a specific look and floorplan that is going to accommodate their unique lifestyle.
Customers will often find different features of floorplans that they like, but other things that they want to change and swap out. Many often end up picking parts of multiple floorplans and combining it into one unique house.
Log homes tend to be built on some of the most scenic sites. Most homeowners want to build a home that is going to showcase the natural environment around them. It often means the incorporation of expansive windows and having the home oriented and focused on the right view. Massive windows are used to highlight the beautiful views available to the homeowner.
Many customers also enjoy taking in their natural environment as part of their living space for the home. Log home designs often include an outdoor kitchen, outdoor fireplace, gazebo, long overhang and spacious deck. Most of the time, these spaces can easily be accessed from the kitchen area or the master bedroom. Porches and decks are an important component of a new log home. With beautiful views around you, it is important that you can entertain anyone that comes to visit.
Connecting all of these spaces tighter is critical to how the home is designed. Customer choices are driven in terms of architectural style. It isn't about the number of bathrooms, bedrooms or the size of the great room that matters. All of those things can easily be changed by the customer. The deciding factor is the way the home looks and how it flows.
Regardless of whether you are building a vacation home or your primary residence, many people want their homes to last for the long-term, well into retirement. Common choices for homeowners are to have their master suite on the main floor of the home. Privacy matters to homeowners as well, which is why guest suites often end up upstairs to offer everyone with a quiet space to relax. Separate wings also allow for sleeping areas with a secluded retreat.
Bigger Isn't Always Better
Even though the choice will vary based upon where you live, many companies are seeing customers design smaller log homes. Customers are always looking for ways to get the most for their money, so they try to do as much as they can for the least amount of money out of pocket.
Mark Thompson is the owner of Critterlick. He is also an avid outdoors-man.