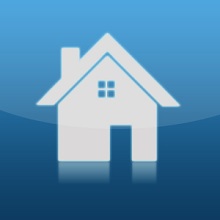 If you are into property management, it is possible you are looking for apps that can help in your daily activities right from your iOS or Android phone. There are a number of mobile apps you might want to look at.
RenTracker
This is a property management application easy to use and great for property managers and landlords. It is designed as a very efficient and simple mobile app for all kinds of rentals. Through the app, you will be able to track your entire contact base and full Financials, organize your contractor and tenant information while at the same time exporting financial reports, entering your expenses and rent payments. The landlord is also able to track the tenant who has not paid rent, leases about to expire and print annual taxable finance right from a Smartphone.
Augmented Realty App
Through this app, digital information is displayed through real-time images right from the camera of your Smartphone. Using the video camera of your Smartphone, you can point it to a property as the property data is augmented into the viewfinder, such as repairs, tenants late on their rent and vacant units. To access certain information, you will just touch the relevant onscreen caption to be taken to the tenant account, vacancy report or work order. That way, you can click to know the tenant whose rent is overdue, send a maintenance order to your staff or send an email to a prospect to come and see a vacant space.
Wireless work order apps
This app can help an engineer remain in the field without rushing to the office to collect work orders ensuring that a task is completed fast without delay. Deep Forest Systems provide this wireless work order app giving maintenance staff the chance to not only edit but access work orders while out there in the field. It comes with an acceptance feature where once the work orders have been dispatched to the different crew members for maintenance, the members click to accept. The work order is usually sent to the closest crew member to the property that needs to be looked into. The work to be done is sent to the list of the crew members and removed from the queue of work to be done.
Voicemail Broadcasts
In case you want to send all your tenants some announcement, you need to be able to do so with the help of your Smartphone. Through this app, only a voice recording is required and is broadcast to every tenant through the dial feature. Once you have built a call list of all the tenants or specific ones, you only need to drop and drag from the database and mass dial to all. It is a handy app for those who would like to release announcements on emergency alerts, renewal notifications of leases and general announcements.
Tenant Portal
This app is ideal for all residents and apartment managers. For apartment managers, it can be used as an idea web bulletin board while tenants can use to communicate with the manager of the property directly or pay rent.
These are some of the coolest apps that you as a landlord download for announcing about your appartments for rent but also to manage your property and your rent collection with ease.
I'm Geoff Leary, a freelance writer in Upstate New York. I once wanted to build rocket ships, but writing takes me farther. I aim to take action & make inspiration while writing about a range of topics, just to keep things interesting. Find me on Twitter: https://twitter.com/LearyGeoff