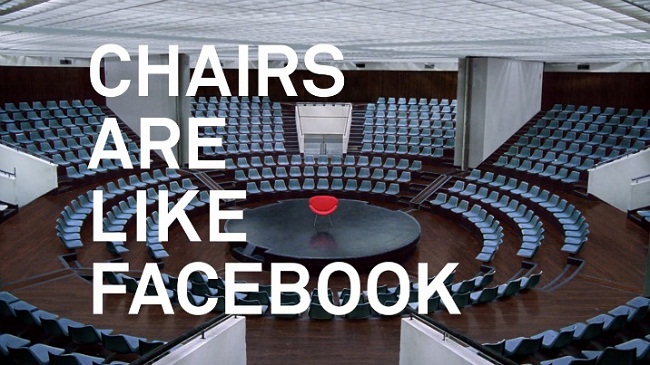 Numbers. Sometimes they don't mean anything and sometimes they mean everything. For some people, numbers are the best way to weigh something and for some people numbers are just confusing. Numbers are the essence of some professions and are a trifle part of others.
Some numbers can't be ignored.
One billion. There are more than 1 billion active accounts (/people) on Facebook every month. About 15% of the world population using Facebook on a monthly basis. 600 million (or around 9% of the world population) are accessing Facebook from mobile devices. The scale is almost unthinkable but yet, it is subsist.
One hundred and forty billion. Over 140 billion connections between people on Facebook. That's an average of about 140 friends for each user. It accentuates how human beings are generally a very social creatures. We don't want to be alone, not even in the detached virtual world.
One trillion and a hundred billion. More than 1.1 trillion clicks on Facebook's Like button. That's a staggering average of around 1,100 accumulated Likes (!) for each user. People want to gesture, to express themselves whenever they encounter something they fond of. A simple thumbs up button allows it.
Two hundred and nineteen billion. 219 billion photos currently dwells inside Facebook's network. Averaging 219 photos on each user account. People fervently wants to visually share their life experiences with others. We desire to be seen and crave for the social approval (possibly unconsciously).
Seventeen billion. 17 billion status posts which includes location-tagging. Each user published a total of 17 posts on average where he/she stated their current location. Through the incremental mobile revolution, people are capable to enunciate in real-time their position and share it with their friends.
Sixty two million. 62 million songs have been heard 22 billion times on the stew of Facebook's music applications. Each user listened to an average of 22 songs on Facebook. Music fuels and energizes people, and we want to share that.
One. 1 Mark Zuckerberg which have made all those numbers feasible.
Those are all amazing stats about Facebook. But Facebook didn't created all those numbers. People did. Facebook is just the platform, a shell, which gifted the possibility of a unite prodigious community on the Internet, for people. We feed it. We use it. We enlarge it. We enjoy it. We are the Facebook. We are the accounts, connections, Likes, photos, statuses and songs.
Facebook is just chairs.