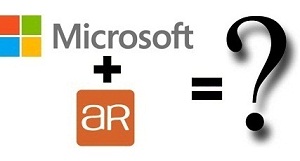 Microsoft is frustrated from the whole search situation it got into… even with the search alliance (with Yahoo) and the many features it added to Bing over the years, the company still hasn't managed to shatter Google's search monopoly. This, in spite of Microsoft's greatest efforts to persuade people that Bing's search results are at least equals in quality to Google's.
One of those recent efforts includes a survey among about 1,000 participants, indicating that nearly double as much people preferred Bing search results over Google's in blind comparison tests. Another survey among over 4,700 participants which also been posted lately, is pointing out on a few more positive stats in favor of Bing:
64% of the participants were surprised by Bing's quality results.
More than 50% of the participants indicated that their impression of Bing improved.
33% of people who initially pointed at Google as their primary search engine, stated they would use Bing more often.
17% of people who found Bing better stated the comparison revealed flaws in Google search results.
For those of you who aren't familiar with the world of survey studies, they can be very easy to influence and manipulate. Therefore, when I see some survey posted, I first examine if a reliable research company published it and try to determine if the participants' presented questions were/weren't tilted towards one side or another.
Both of Bing's surveys were conducted by Microsoft's "independent research partner" (their own words), Answers Research. Who are they Answers Research?
Answers Research's website seems to receive almost no traffic at all, which I found pretty odd considering that the site's homepage says "These great companies look to us for Answers" and displays the logos of big companies like HP, Toshiba, Dell, 3com, Sprint, Intel, Apple, Aol, Cisco and more.
But what I found as much more strange is that although Answers Research's site states the company was founded back in 1989, there's almost no information or public studies of the company available online. In fact, the only few studies (or mentions of studies) of the company I managed to scrape, were all related to Microsoft…
Microsoft and its "independent research partner" Answers Research relationship began at least 17 years ago in 1995, trying to inflate the launch of Windows 95:
Dan Ness, director of business development at Answers Research, a computer consultancy in Solana Beach, Calif., believes four major PC marketers-Compaq, IBM Corp., Digital Equipment Corp. and Hewlett-Packard Co.-trumpeted price cuts days before the Win 95 launch specifically so they would be top of mind when the software's big day arrived.

"This is a very well-calculated gamble to cash in on this early Christmas," he said.
Here's another survey by Answers Research in 2003 right after Microsoft's MacBU division launched its Compatibility Center:
In a recent survey done with Answers Research, it was no surprise that 92 percent of Mac users reported that the ability to communicate and share files with Windows users is very important.
The article afterwards mentions more stats of Mac users which stresses why the Compatibility Center is so important. A few years later in 2006, Microsoft published a study (PDF) prepared by Answers Research about Microsoft Office 2007 new user interface:
In general, the users surveyed in this study are highly satisfied with the new user interface and believe it will (or already has) increased their productivity. In addition, survey results point to a relatively quick learning curve of between 2 and 3 weeks. Furthermore, users expect training and help desk services associated with the new UI to be minimal and many users indicated neither will be necessary.
In 2008, many quotes from a survey by Answers Research were scattered across the web which had found how much people are satisfied by Microsoft's Comfort Curve keyboard, like in this Microsoft Hardware for Business presentation (PDF):
94% of Comfort Curve users would recommend it to others.
After the launch of Microsoft Desktop Optimization Pack (MDOP) in 2009, Answers Research's survey was quoted in Windows Blog:
Answers Research recently surveyed 1000 IT pros across five countries (commissioned by Microsoft) and we found out that:

66% of MDOP customers deployed three or more of the MDOP products
52% of them deployed MDOP across more than half of their PCs
94% of MDOP customers said they would recommend MDOP to a colleague
When comparing MDOP and non-MDOP customers, customer satisfaction with Software Assurance increases by 25%
At some point later on in the future Answers Research decided to endorse Agile IT, a company which mostly promotes… Microsoft's products:
Answers Research Enjoys More Flexibility, Speed, and "Peace of Mind" by Choosing Agile IT for Cloud Computing
It's very interesting (one would say peculiar) to see that as an independent research company, it appears that Answers Research's surveys always seems to avail Microsoft's interests… it also very fascinating (one would say weird) that all Answers Research's public studies and surveys regrading only Microsoft, while it claims to work with a handful of other big companies…
That can only lead to the inevitable question: Who are you really Answers Research?