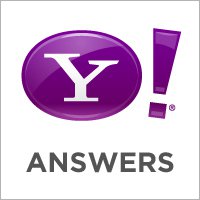 You know, we keep constantly covering many social networking sites on the blogosphere such as Facebook, Twitter, YouTube, Pinterest, Google+ and more but for some reason we have neglected one elderly social networking site. No, not MySpace. I'm talking about Yahoo Answers.
It appears that even though us bloggers think we know everything and that we are so smart sometimes (most of the time) [okay, all the time], we should all go fu*k ourselves because since its launch in 2005, Yahoo Answers keeps roaming the web's rough streets right beneath our snobbish nose.
But now, I intend to amend (or at least try to) some of it a bit with this post.
The Yahoo Answers staff has posted that the social Q&A service has reached for the astonishing milestone of 300 million questions on the service. The team also revealed that each second, two questions and six answers are being created. That means that Yahoo Answers generates every month (calculating…) over 5 million questions and 15.5 million answers!
The loyal Yahoo Answers team also posted couple of weeks ago that the site is the fifth largest social networking service with whopping enormous community of 250 million users all around the world. Although all those stats aren't as big as two years ago, it still one of the biggest social communities on the internet.
Some of the data, in case you asked, were gathered by Experian Hitwise's social media trends in which indicates that on the week ending on July 7th, Yahoo Answers was indeed the fifth most popular largest social media site with 23 million visits.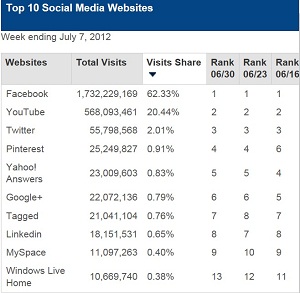 So the question is, if Yahoo Answers is truly one of the biggest social communities online why isn't it deserves more of our prestigious blogging attention? To find some answers, I took the liberty of asking this question on… Yahoo Answers.

Fantastically enough, within an hour I already received a few answers to my question. Although none of them really convinced me (yet), it was pretty awesome to receive such a quick reaction which can prove that this community is very engaging and can even turn out to be very helpful.
So despite the fact that other younger social Q&A communities such as Quora are the media sweethearts, the truth is that at least for the time being they can all suck Yahoo Answers' responsive balls.