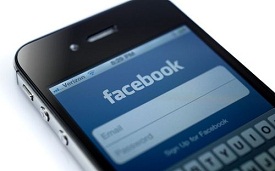 Facebook terrible mess after its IPO (the share price already fell below $26 a share) was mostly caused by the nondisclosure of weaker financial earning predictions as a result of increased adoption of the social network's mobile platform, where the company doesn't managing to generate significant revenue.
Additionally, one of the biggest complaints of advertisers was that Sponsored Stories ads were lacked in placement targeting. So now, Facebook is trying to enhance its advertising options and its struggling-to-earn mobile platform with more flexible possibilities to advertise "Sponsored Stories", including mobile-only ads.
Facebook initially introduced Sponsored Stories to mobile devices already on late February, but now it is beginning to allow advertisers targeting ONLY users on mobile devices. In addition, advertisers would be able to choose where to post the Sponsored Stories- On the right sidebar or on the News Feed.
Here's the complete list of advertising Sponsored Stories' placement options (via Business Insider):
All placements: This option includes right-hand side + News Feed desktop + News Feed mobile.
All desktop placements: This option includes right-hand side + News Feed desktop.
News Feed (desktop and mobile): This option includes News Feed desktop + News Feed mobile.
News Feed desktop: This option includes News Feed desktop only.
News Feed mobile: This option includes News Feed mobile only.
It is important to mention that the possibility to target ads only for mobile users was available before through some Facebook's sales representative. However, many advertisers clearly prefers the simplicity of an online friendly tool as they are being deterred from "more complicated" human sales persons.
The new targeting options can be mostly useful for mobile app developers or for businesses that offers only mobile services which now would possibly find mobile-only Sponsored Stories as an attractive way to reach their right designated audience. Also, it might appeal to local business owners that seek for mobile users nearby as well.
It will be interesting to see the pricing of mobile-only ads which depends on the simple logic of supply and demand. I'm pretty sure that prices will be low at first, but as it will stick and attract more advertisers, you should expect it would be even more expensive than desktop advertising.