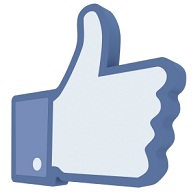 It isn't a secret that it isn't the best time for Facebook these days after the giant turmoil following its high profile IPO. With 25% drop in the share price since the company went public, the Zuck knows he needs a few big wins to get the social networking train back on the track.
Well, there just might be couple of delicious victory cookies baking in the Facebook oven recently: Reported future integration of Facebook with the next iOS 6 release of Apple and a possible settlement with Yahoo of the two sided patents infringement lawsuits.
Integration On iOS 6
All the whispering around this interesting embroidering deal begun after Apple CEO Tim Cook hinted on in interview at AllThingsD's D10 conference (video below) that the two companies are planning something together: "We can do more with them (Facebook), so just stay tuned on this one…"
Although Cook didn't disclosed any additional specific details, he was subtly teasing with a clue about what's going on behind the curtains. Needless to say that the tech blogosphere flooded with rumors and speculations after this short mysterious and meaningful statement.
On top of all these noisy rustles, TechCrunch's MG Siegler is citing ultra-top-secret-sources which reveals that Facebook will be furthermore integrated within the upcoming release of iOS 6, alongside and similarly as Twitter which is currently integrated in iOS.
If indeed the Facebook-Apple romance will bloom, it would probably turn to be a very significant move for both companies. Facebook will get a more prominent spot on one of the most popular mobile platforms and Apple will receive closer access to Facebook's 900+ million users.
Classic win-win-lose situation. Oh, Google is the loser if you didn't get that.
Peace With Yahoo Nearby
Even though Yahoo's decision to sue Facebook over totally vague patents infringement claims obtained the proper raging reactions all over the tech community and Facebook answered with its own counter lawsuit, it still has a pretty damaging potential especially on these sensitive days where the "FB" share is falling.
However, Yahoo's legal accusations were mostly associated with its former CEO, Scott Thompson. Now, when Thompson is out of the way after his resume scandal, it was easier to see a settlement on the horizon. And indeed, there are some solid reports that this kind of settlement is getting closer.
According to AllThingsD's Kara Swisher which has many spies inside Yahoo, a settlement between the two companies will likely to arrive within weeks and will make them BFFs back again. In fact, Swisher is stating that the companies' relationship might even get tighter than before.
The spies have indicated that Facebook and Yahoo are on the verge of agreeing on a "massive cross-licensing of patents" which will also allow deeper two-ways integration. Yahoo perhaps needs this agreement even more than Facebook after the social network became a major source of traffic and engagement for Yahoo's properties.
At least on these two fronts it seems that Facebook's investors will receive some so-needed comfort in the near future.