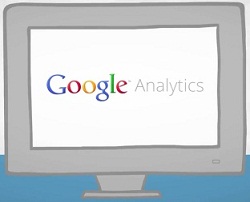 Every site owner has some goal when visitors enters his pages. It could be purchasing products, signing up for a certain service, or perhaps just staying on the site as much time as possible. To achieve this goal optimally, he has to choose a winning layout variation of the pages.
But to test and compare between different layouts can be a very complicated task. Just to redirect visitors to a few page versions from the same URL is a pretty complex coding assignment. This is where Google Website Optimizer came in with few relatively easy set up steps.
Now, Google is taking different layout testing another step forward and integrating "Content Experiments" into Analytics in what supposedly is an improved and better tool than Website Optimizer, which will be retired on August 1st.
The Content Experiments section will appear (gradual roll out on the next few weeks) under the Content tab on the Analytics account and will offer a complete step by step walk-through to install and customize up to 12 different experiments at once (each experiment may contain up to 5 layout variations).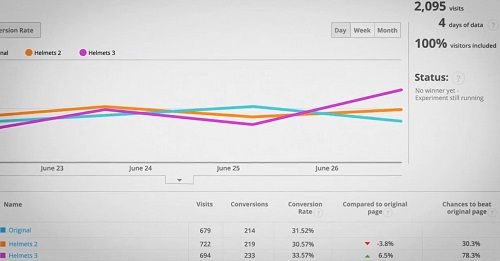 Setting up Content Experiments on Google Analytics is a pretty simple process:
Create the different versions of your page you wish to test and install your regular Analytics code on each one.
Enter the Experiments section under the Content tab on your Analytics account.
Type the original page URL you want to test and click on the Start Experimenting button.
Type all the different page variations' URLs.
Select the goal of your experiment and select the percentage of visitors which will be referred to the tested pages.
Add the experiment code for each of the tested pages (alongside the regular Analytics code).
After you click on the "Run experiment now" button, visitors will begin be redirected to your tested pages.
I think that the most significant advantage of the Analytics Content Experiments over Website Optimizer is that it offers the familiar and deep analysis data of Analytics which wasn't fully available on Website Optimizer. More advanced metrics will obviously provide the site owner better understanding of how the different variations are performing.
Note that although data will begin appearing on your Content Experiments section right as you run the experiment (and visitors enters your site of course), the tool will declare a winner only after two weeks of testing. Also, there's a 3 months time limit for each experiment.
If you already run tests by using Website Optimizer, you'll have to switch manually to Analytics Content Experiments by August 1st. For more details about Content Experiments, you can watch the following video: