Very meaningful news for all you local business owners: Google Places, which serves over 80 million local businesses all around the world, has been now effectively ceased to exist as an independent service and has completely integrated into the company's social service, Google+.
Google has announced that from now on all local information will be available through a new social tab within the social networking service, Google+ Local. Probably many of you business owners which had a Google Places presence, still trying to figure out where your page has "disappeared". Well, it still very much alive and exist under a new Google+ Local page.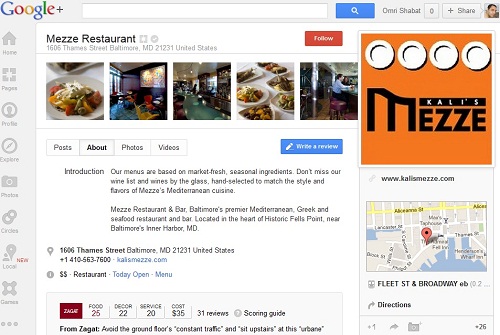 The new Google+ Local page design is similar to a regular Google+ page but it also includes the business address under the name on the top of the page, the business' location on Google Maps on the right sidebar and more local business elements. But the most significant addition is the Zagat integration.
Zagat, which is one of the most reliable local businesses user-generated reviews and was acquired by Google on September 2011, is now powering Google+ Local's reviews including its scoring system. My personal opinion is that Zagat's 30 point ratings will perform much better than the old stars easy-to-fake old system.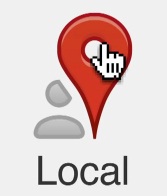 I must say that Google+ Local strikes as an incredibly enormous improvement for both local businesses and of course for Google+. This is probably one of the most logical product's integrations with Google+ which will help users to find information and recommendations about local businesses from their friends easily.
The Google+ Local business page looks much more alive and visual than the prior Places design, and for local businesses it is a great opportunity for increased exposure of their shop. Moreover, Google+ search just became the largest and most comprehensive local businesses search engine.
Google+ Local will also be implemented across Google's other products: Its search engine, Maps and through the mobile apps for Android (it will arrive for iOS devices soon). Business owners can still manage their local information via Google Places for Business alongside the Google+ Local page customization.
The biggest potential losers from this move are Foursquare which is a direct location-based social networking service competitor and Yelp which is the main rival of Zagat on the user's reviews arena. From what I've impressed so far, they have a lot to be worry about.