New product has been launched into the all-consuming-always-hungry market. It's innovative, friendly, fluent, helpful and fun. It's awesome. The big surprise is who created it- Nope, not Google. Nor Apple, Facebook or Microsoft. It's the super-slandered tech company, Yahoo.
Yahoo has introduced a new product which allows browsing and searching the web differently called Yahoo! Axis. Differently. Did you ever imagined that this word will appear next to Yahoo again? I surely didn't and I'm glad they proved me wrong, welcome back Yahoo!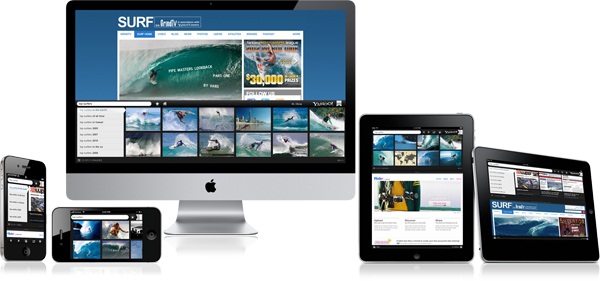 So what is it exactly Axis? It is essentially a new browser for mobile devices (at this point for iPhone, iPad and iPod touch) and a plugin for the leading desktop browsers (IE, Firefox and Chrome) which tries to redefine the way we search and browse the internet in a more visual way.
After installing the Axis plugin on your desktop browser, you'll noticed a small search box at the bottom left corner of the browser's window. Clicking on the search box will open up the Axis bar, which will initially display the latest trending searches (right now it is "yahoo axis").

When typing some query into the search box, it will show the top results' visual preview AS TYPING (yep, like Google does). To browse for more results (only 4-5 results appear on the bar) the user can easily scroll the bar to the right. I can't say that the results appears as fast as in Google, however, it isn't a significant time gap.
While on desktop browsers Axis is a plugin that operates inside existing browsers, on Mobile devices (iOS) it's a completely standalone mobile browser. The Axis app works even better on mobile devices and the experience is fully fluent and, I have to admit, very much fun.
Another feature in Axis that can be enormously useful is the crossover between devices. On the Axis homepage (enter by clicking the home icon) you can choose to continue browsing from another device. Obviously you need to have a Yahoo account for that and to be logged in.
The homepage itself can be customized by the user, where it is possible to choose pages to read later and to choose your favorites sites. Again, once the user is logged in and personalizing his Axis homepage, it is being updated on all his devices. Fantastic.
The greatest innovative thing that Axis is presenting is the new way of surfing online. For search, you don't have to enter a separate site (google.com for example), the search layer is always available from anywhere you are on the internet which can save a lot of time and even encourage further searching.
Bing can turn out to be a great gainer from Axis. If the Axis plugin/browser will catch on, Bing which powers Yahoo search, can earn some significant shares of the search market. I guess that Google will have to answer this product with something of its own.
Yahoo has gone through a really messy CEO scandal lately and it is in the middle of a very ugly lawsuit against Facebook (hopefully to settle now after the leadership change). Yahoo NEEDED to renew. Yahoo NEEDED to innovate. Yahoo NEEDED to find its way again.
Well, from the lowest abyss it fell into, it just might have done that.