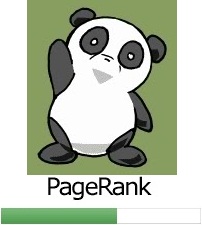 There isn't any dull moment for the ones of you who follows and relies on Google search results and its ever-changing algorithm. Over the past two weeks there were so many meaningful updates that managed to confuse even the best of us, and the chaos just keeps partying.
Over the past 24 hours, it has been revealed that there were a strange Panda update (3.6 if you keep track of the numbers) and a PageRank toolbar update (if you still care about this thing). Let's go over the updates:
Panda Update 3.6 On April 27th
Google confirmed to Barry Schwartz from Search Engine Land that there was a Panda refresh on April 27th, just eight days after the prior refresh. The reason it's odd is because Panda updates traditionally occurred every 4-6 weeks and an update within eight days gap certainly came as a surprise.
Google stated that it was somewhat limited update, whatever it means. Currently, I can only think of four reasons for this unusual Panda refresh:
More Frequent Updates-

Google may have decided to push Panda refreshes more often. If it is indeed the case, it means that the results can be more accurate and there will be less rankings volatility. Although I'll be very happy if this is the reason, I'm very skeptical about this scenario.

Change In The Algorithm Itself-

Google might have altered inner signals within the Panda itself and didn't just pushed a refresh. Google already done something similar to the Panda on October last year. If this is the case, it will be pretty difficult to identify which exact signals have changed after all the algorithmic changes recently.

Solve a Conflict With Penguin-

Google may have found some conflict between the Panda and its other major update, the Penguin, that been launched lately and the search team released an update to solve it.

Overcoming The Bug-

Couple of weeks ago Google revealed that something went wrong in its algorithm and it mistakenly identified sites as parked-domains (basically empty sites). A few days later there was a Panda update that might have damaged those sites as a result of the bug. Google might have refreshed the Panda to bring back those sites to where they belong.
Google PageRank Toolbar Update
In the age of Pandas and Penguins, the PageRank Toolbar is more irrelevant than ever. However, there are still many who are apparently following it and waiting for a PageRank update. Well, it appears that it happened in the last couple of days, 3 months after the last update. Also note that PageRank update don't have any instant impact on rankings.
For your convenience here's the timeline of all the recent Google changes of the last few weeks:
April 16th- Bug messing up the results.
April 19th- Panda update 3.5.
April 24th- Penguin Algorithm Rolled out.
April 27th- Panda update 3.6.
May 3rd- PageRank Toolbar update.