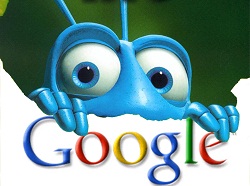 I will begin with a short statement: The internet is not the safest place in the world and there are some bad people with malicious intentions living among us. Shocking. But even though you probably knew that already (and hopefully understood my cynical tone), I'm sure that at least most of you don't realize the scale of it.
The security company Symantec is reporting that last year alone it has detected over 286 million new threats as small businesses are more vulnerable to online risks. But with all due respect to an online attack on specific small business, hurtful is it may be, it is nothing compared to the affect of a breach to a major web company.
Such as Google. And the folks at the internet giant knows that as well.
Therefore, Google is willing to pay hackers to help the company finding security loopholes on the company's products with its Vulnerability Reward Program which launched back on November 2010. Now, alongside the rising threat of hackers, Google also elevating the stakes.
Google has announced that the rewards for hackers that will find security bugs on Google's web properties can now reach for no less than $20,000 per bug. Here are the new program's reward amounts in details:

The services that includes in the program are all sites under the domains google.com, youtube.com, blogger.com and orkut.com. Services that aren't include in the program are client applications like Android and Picasa or acquired companies six months after the acquisition.
In order to find security vulnerabilities, hackers are being requested to target their OWN accounts and by all means not anyone's else. Hackers that do find security bugs can submit their findings (in brief) to [email protected]. The program is open for hackers from all over the world except in countries on the sanctions lists (Cuba, Iran, North Korea, Sudan and Syria).
Google has a rich history working with friendly hackers. The company is stating that just in the last 12 months or so, it paid about $460,000 to approximately 200 people who found security bugs. Additionally, Google has other programs and competitions where it is rewarding hackers.
For example it offers hackers that would find security bugs on Chrome up to $1 million at an annual contest, where this year Chrome has been finally hacked for the first time (surprisingly, it only took five minutes).
When so many people and businesses worldwide are relying on Google's products and services, it is important that they will be secured. If you consider yourself a hacker, take this opportunity to use your abilities to be on the right side for a safer web.