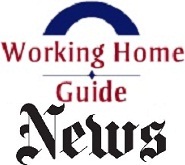 What were the main web news this week? Facebook bought Instagram, Google DoubleClick expands in China, YouTube opens up its Partner program and upgrades Live, Google+ makes a serious redesign, Spotify launches external Play button, LinkedIn introduces targeting options and a new interesting player enters the deals industry.
Instagram Been Acquired By Facebook – In one of the biggest social networking deals ever made, Facebook bought the photo-sharing service Instagram for $1 billion. Both Facebook CEO Mark Zuckerberg and Instagram CEO Kevin Systrom have stated that Instagram will remain an independent standalone app.
Google DoubleClick Expands In China – Google is trying to enter furthermore into the Chinese advertising market and to increase the company's revenue in the most populated country, with the addition of its ad marketplace product Ad Exchange to DoubleClick (which already had some services operating in China before).
YouTube Live Celebrates One Year With New Features – YouTube Live has celebrated its first birthday this week with some new upgrades- Free download of Wirecast software for Live partners, real-time analytics and the possibility to monetize live broadcasts.
YouTube Partner Program Available For (Almost) All – The video site has made it possible for anyone that resides in the program's 20 countries and that has at least one video eligible for monetization to become a partner, which means the opportunity to earn money.
Google+ Complete Makeover – In a very surprising move, Google has presented a complete new design to its social network Google+ which includes changes to the navigation bar, activity stream, new hangouts page and more. The redesign probably relates to Google attempts to increase the engagement of users with the site.
Spotify Launches Play Button For Websites – The music streaming service Spotify has introduced this week a new Play button that webmasters/bloggers can embed into their site's pages so visitors could stream music for free legally (in the countries where the service is available).
LinkedIn Provides Targeting Options – LinkedIn presented this week new advanced targeting options when posting updates for companies, to reach for specific audiences. Also, companies will have new "Follower Statistics" tab on their profiles where detailed information about the engagement of users with their page will appear.
Facebook Enters The Deals Industry – Facebook began rolling out slowly "Offers", new feature that allows businesses to post special offers and promotions for free. Currently, "Offers" is only available for small number of businesses around the world but Facebook stated that soon it will be launched broadly.
We'll keep bring you the recent online business news, updates and guides every day so stay tuned!