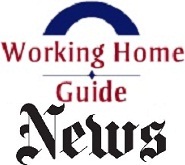 What were the major online news this week? Google Analytics site speed reporting expands, one more major paid blog network had fallen, Google rumored to launch commenting platform while rolling out Account Activity and Consumer Surveys, Facebook updates its IPO form, Pinterest attacked by spammers and DuckDuckGo earns from affiliate commissions.
Google Analytics Expands Site Speed Reports – For the past two years or so, site speed has a direct effect on rankings. While until this week Analytics offered only basic site speed reports, this week it has been expanded to provide more detailed speed statistics from many dimensions.
Big Paid Blog Network De-Indexed – One of the most popular paid blog networks, BuildMyRank, has been almost completely de-indexed by Google (thrown out from the search index) which basically eliminated its whole poor existing purpose. After the penalty, BuildMyRank announced it is shutting down the service.
Google Developing Blog Commenting Platform? – Google is rumored to roll out soon blog commenting platform which will be based on Google+ and will compete directly with Facebook's commenting system. The reports came from the company's G-Saudi Arabia conference where supposedly Google employees discussed about it.
Account Activity Reporting How Users Using Google Products – Google has rolled out a new feature that will report users on a monthly basis how they are using the company's products (Gmail, YouTube, search) and how it has changed from the prior month.
Google Consumer Surveys To Offer Affordable Market Research – Google also released a market research product which allows businesses to conduct research at a reasonable cost. The product is also available for publishers (site owners) that can feature the surveys on their sites in exchange for share of the profits.
Facebook Amendment No. 3 To S-1 Form – Facebook updates for the second time its IPO form since its initial filing. This update mostly includes legal issues like Yahoo and Paul Ceglia lawsuits and some further additions about the users engagement on the social network.
Pinterest Is Under Spammers Attack – Pinterest discovered this week the unpleasant aspect of success where it has revealed that there are some spammers which using auto-bots to create hundreds of spam accounts. Even though it seems that the site managed to gain control about the situation, there are still many spammers on the virtual pinboard.
DuckDuckGo Using Affiliate Links In The Organic Results – The alternative private search engine, DuckDuckGo, which demonstrates impressive growth rates has disclosed it is using affiliate links to eCommerce sites. That creates a major conflict between the search engine reliability to offer unbiased results and making money.
Want more news? Stay tuned every day for the latest updates here in Working Home Guide!