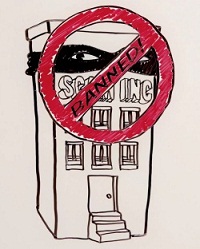 Even though many of us can complain that Google may have lost its way, the truth is that at least its advertising business still running like a Swiss clock- Google AdWords is by far the largest online advertising network on the web and it doesn't look like it is going to change in the next few years.
While AdWords attracts the biggest amount of legitimate advertisers, it also attract many illegitimate advertisers that want to spread their scams, frauds, malware, spyware and illegal products. And this week, they revealed (and showed off a bit) some details about the battle with the bad guys.
In a blog post, the company has provided a little glimpse to the dark side of online advertising. In 2011, AdWords shut down above 130 million different ads and banned 800K different advertiser accounts! Just to understand those numbers better, that is about 356.2K ads disabled and 2.2K advertisers banned every day!
If you don't know, AdWords doesn't review manually each ad but it uses sophisticated bots that crawl each advertiser's website and only if the bots identifies any type of red flag, the ad transmitted for a manual review. There are some sort of ads which will immediately be disqualify such as:
Fake/replica product ads.
Cigarettes ads.
Any kind of weapon ads.
False promises ("rank number one on Google").
Work from home frauds ("make gazillion dollars working from from").
Malware / spyware.
Google are suggesting they are winning the war- In 2011, the company has diminished the bad ads rate (out of the total ads) by half compared to 2010. They are also providing some data about their automated system success- Last year, out of the 150,000 accounts shut down due to fake products advertising, 95% were detected through their models.
Google also disclosed the recent improvements they have made to AdWords detection systems:
Improved monitoring on sensitive fake products related queries.
More precise system to detect policies violated ads.
Faster manual reviews process time (when necessary).
Complaint response time within 24 hours.
Google also released a nice video which overviews the battle with bad ads, narrated by Google's head of ads policy engineering David Baker: