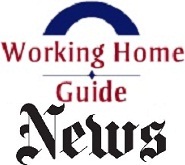 The main news this week: LinkedIn rolling out a company follow button, Google released its monthly search updates post, Twitter integrating ads on its mobile app platform, Bing presenting some new features, Facebook had several interesting announcements on its fMC event, Zynga launching a gaming platform site, Google Analytics has improved and Google+ introducing new updates.
LinkedIn's Company Follow Button For Websites – LinkedIn has launched a follow button for external websites, joining Twitter and Google+ which already had this kind of button. The button will make it easier for LinkedIn users to connect with more than two million registered companies of the professional social network.
Google Search Updates February 2012 – Couple days before the month ended, Google released a 40 search updates list for February. The two most significant updates were the Panda "data refresh" and a mysterious statement about a new link evaluation method. You can read about all the 40 updates in our post.
Mobile Ads Arrive To Twitter's Mobile App – Twitter has announced that it is beginning to integrate its ad products, Promoted Tweets and Promoted Accounts, into to micro blogging social network mobile app platform. From now, any advertiser ads will also appear on the mobile app by default.
Bing New Features – Microsoft's search engine presented this week two important features. The first is a quality keywords research tool for organic queries and the second is a Webmaster Tools API for developers. Bing has been also reported experimenting with a new slightly cleaner search results page design this week.
News from Facebook Marketing Conference:
Timeline For Brand Pages – Facebook has began to integrate its Timeline profile into pages. Until March 30th, page owners could preview and adjust how their page would look like, while afterwards it will become the default profile. Alongside the Timeline, Facebook presented more related features (read about all of them in our review).
Premium Reach Generator Ad Package – The social network introduced new advertising products combined in one Premium package which according to Facebook can reach for at least 75% of the page's fans. Some of the ad products includes Sponsored Stories for mobile, "offers" and logout page ad.
Facebook Insights Goes Real-Time – Another major upgrade for Facebook pages was the improvement of the social network's analysis tool, Insights, so it will provide real-time data and stats. With this major improvement, page owners can now measure their posting engagement effectively and react if necessary accordingly.
Zynga Launching Independent Gaming Site – Zynga provided gamers their biggest news of the week by announcing that later on this month the gaming company will launch its own social gaming platform site (on zynga.com) in addition to its established presence on Facebook. However, at least for the near future it doesn't seems that Zynga will divorce Facebook.
Google Analytics Improvements – Google's analysis and measurement tool for websites has introduced new improvements and features which are mostly related to increasing the tool's loading time, better appearance and interface.
Google+ New Updates – It almost became a weekly tradition of rolling out new updates into Google's social network. In this week edition- Improvements to the service plugins, better ways to fight with spam and new "mask" effects to Hangouts.
We will keep bring you the latest news from the virtual world every day, here in Working Home Guide!