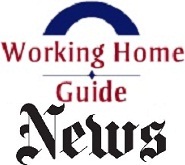 This week top news: MySpace making a comeback (sort of), Google+ introduced new updates, DuckDuckGo achieved million daily searches, Mashable possibly penalized by Google, Facebook reported to launch verified accounts and Timeline for brands, Apple making moves towards mobile ads, Microsoft/Google cold war, Twitter launch self-serve ad platform and Demand Media still struggles with Panda.
MySpace Is Coming Back? – Although many have already eulogized MySpace, the old social network has announced that it added one million new account registrations while also keeping with a fast growth rate of 40,000 new users each day as the company is attributing its stabilization to its new music player.
Google+ New Updates – Google keeps improving its social network. This week the company presented new Circles page for easier browsing, new possibilities to find people, a new mobile version for its iOS app and greater options to fight spammers.
DuckDuckGo Reached Million Daily Searches – The little private search engine has reached a major milestone, one million daily searches. To celebrate this event, I conducted a little research to see how really quality are DuckDuckGo search results.
Mashable PageRank Dropping To 0, Penalty? – I discovered this week that the PageRank of one of the most popular tech blogs online, Mashable, has been dropped to 0. Even though PageRank isn't important by itself, PageRank 0 may indicate on some penalty from Google.
Facebook Rolling Out Verified Accounts and Timeline For Brands – Facebook Began this week verifying real identities of accounts with large amount of subscribers (mostly of known figures) where after verifying the account it is also allowing users to use pseudonyms. Additionally, a report has pointed out that the social network will begin integrate the Timeline profile to brand pages during this month.
Apple Wants Bigger Mobile Ads Share – In order to take a more significant part in mobile advertising Apple's iAd made some strategic moves: The company has reduced the minimum amount of running a mobile ad campaign for $100K and increases the revenue share of developers to 70% (takes effect from April 1st).
Microsoft and Google Cold War Stories – Over the last week, three incredible stories have occurred: Microsoft security flagged Google.com as Malware while denying access to the site, Google got caught bypassing the Safari browser privacy settings and for dessert, Microsoft besmirched Google (yes, again).
Twitter Launching Self-Serve Ad Platform – Twitter is following Facebook's footsteps and launching its own ad platform. While the platform will roll out officially in the end of March, Twitter already began accepting sign ups and trying to allure advertisers with $100 free ad credits to the first 10,000 eligible advertisers.
Demand Media and eHow Struggles With Panda – A year after the Panda algorithm initially entered our lives, the fourth quarter earning report of Demand Media is showing that even though eHow recovered partially from the algorithm, it still struggling with it. Read the full historical overview.
Stay updated with the most recent news of the web every day here in Working Home Guide!