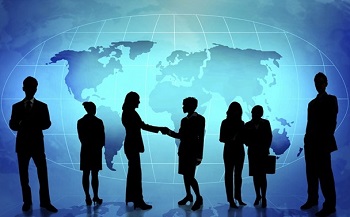 In every line of work, across all sectors and industries, there is a requirement for clear lines of effective communication in order for a business to be effective. Good communication between employers and employees, between team members and with suppliers and customers all help to make a business or project run smoothly.
Within some industries communication takes on an even greater significance as it relates to health and safety. For offshore wind farms and similar projects that are conducted away from dry land, being able to communicate quickly, accurately and effectively with everyone working on a project and affected by it in the immediate area, is vital to ensure health and safety standards remain at a high and consistent level.
Safety of Personnel
Managing an offshore wind farm entails a number of complex issues but one thing is for certain, and that is the safety of your personnel and any visiting personnel for repairs, maintenance and supply purposes, is at the very top of the list of priorities. Staff training is vital as a component of an overall larger health and safety plan when working in such potentially dangerous locations, but what is needed alongside this is a suitably powerful, accurate and time sensitive data management system.
A system such as this is important as it allows marine coordinators to have an accurate map of current personnel and their current tasks. An umbrella system of data management allows for a smooth working process across the board. So a team of people visiting a wind turbine for repairs, or equipment and materials being delivered for construction purposes all fall under the same banner of safe working practice.
Secure Passage of Goods
Especially during the construction phase of an offshore wind farm there will be plenty of trips back and forth from land. Vessels will carry workmen, equipment, machinery and materials in order to conduct the building project. Once a wind farm is operational there will be the necessity of regular maintenance tasks in order to ensure the effective running of the project. Clear communication with these vessels is vital for a number of reasons.
The first reason that clear, accurate and speedy communication is required in these instances is that the vessels are delivering within a strict timeframe and budget in most cases. Ensuring that cargo is being delivered on time is vital to the financial aspect of the offshore wind asset. The bottom line is always key and if goods are late, or damaged in transit, this can cause delays that can have severe financial ramifications if the situation is not resolved.
A coordinated communication source looking after an entire project ensures that all aspects are running smoothly and in line with one another, and with a view to keeping different cogs moving and apart from one another in terms of safety. A quality marine coordination system allows for this vital clear communication process between all parties. For renewable energy companies the tracking of vessels, personnel and equipment from shore to wind turbines is an important part of their planning and coordination. Communication is key; especially offshore.
Article Written By Suzanne Weston