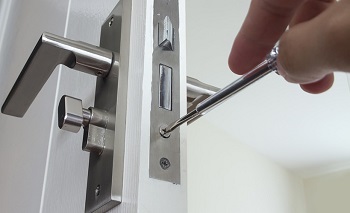 If you own a home, more than likely you've had to change a lock. Adhering to lock maintenance will help you understand just how well they are working, and ensure you maintain the safety of your home. If you are unsure of what you should be paying attention to when it comes to lock changes, or what it may cost, here are a few guidelines.
You get what you pay for
High security locks tend to cost more than standard locks, but consider that the cost also matches the level of security you will bring to your home. If you are simply running to your local Home Depot, take the time to notice what you are investing into; a Grade 1 deadbolt, for instance, will have a higher price than a Grade 2 or Grade 3, but this reflects increases in security. Do not leave your home to the mercy of burglars simply to save revenue.
It is also important to choose the correct locks for the right places in your home. Exterior and interior locks have different uses, and while an exterior lock may be okay for the interior, the vice versa scenario is not always true. Exterior locks will more than likely cost more, since they are used for not only foot traffic, but also to protect. This changes the installation process as well; exterior locks will have more components within them.
Installation Options: DIY or Professional?
DIY installation is the best option for home owners who are familiar with tools and hardware. Ensuring that you have the proper tools beforehand is paramount to saving money on costly tool purchases later on.
Keep in mind that the more complicated the lock, the longer the installation process can be, and that all hardware store shopping and selection is on your shoulders. With so many locks out on the market today, it would be wise to take some time on the internet researching options before you make a purchase. It is very easy to choose the incorrect locks.
In terms of time, on average it can take 10-15 minutes to install a lock; this however does not factor the time it may take to uninstall old locks. If you multiply that by say, 4 locks within your home, you are looking at a minimum of 60 minutes to finish the job. How might this compare to professional installation?
Contrary to common belief, it is not always cheaper to complete projects with DIY methods. At times, the job is better left to a locksmith. Remember, time is money, and the more complicated the lock, the more time and money you can end up spending on tools and installation. Prices for a locksmith depend on a few factors. Here are some things you can ask yourself:
Will you be purchasing the locks beforehand, or relying on the locksmith to provide you with their inventory?
Are there any changes that need to be made on either the door or doorframe before the lock can be installed?
What is the locksmith's base price for installation?
The cost of changing locks, like many other home improvement projects, takes a minute to figure out. There are a host of factors that decide how much time and money you will invest. By researching first, and deciding what is best security-wise, you can make the best decision for your home.
KEYFAST are an excellent driven customer centric organization offering Specialist Automotive, and also Residential and Commercial locksmith Cork solutions.