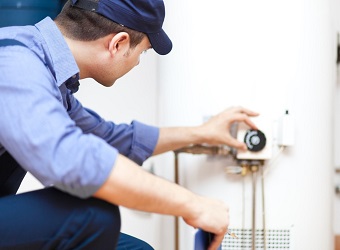 It can be easy to forget about things like having your heater checked out and maintained when you're busy with everything else. However, it's incredibly important to focus on maintaining your heater at home. These are just three of many benefits of doing so.
1. Encourage Energy Efficiency
First of all, you should know that keeping your home heating system in good condition is critical if you would like to conserve energy. Sure, it's true that adjusting your thermostat and making other small changes can help, but if your system isn't in good condition, it just isn't going to operate as efficiently as it should. This means that it might have to work harder and use more energy, thus costing you more money.
If you're serious about cutting costs on your heating bills and doing what you can to avoid overusing environmental resources, keeping your heater well-maintained should be a top priority.
2. Prevent Breakdowns
Another important reason to focus on maintenance for your heater is so that you can prevent it from breaking down. Just as with your car or just about anything else, focusing on preventative maintenance can save you a lot of problems later. The truth is that even a newer heater can break down if it isn't properly taken care of. If smaller issues are not addressed right away, they can snowball into much more serious (and expensive) issues for you to have to deal with. Plus, you might find that your heater stops working right when you need it the most, such as in the middle of a serious snowstorm, if you don't keep it maintained.
Hiring an HVAC technician to check out your system and perform maintenance as needed can help you avoid unnecessary breakdowns and can help you ensure that your heater works when you need it the most. Plus, by scheduling maintenance yourself, you can ensure that you are able to have your heater fixed during regular business hours so that you don't have to worry about either going without heat or paying a higher service charge for using an emergency service.
3. Extend the Lifespan of Your Unit
Even though it's inevitable that you will eventually have to replace your heating system, modern systems are designed to last for many years without any major problems. However, you aren't going to be able to make your heater last for as long as it should without taking care of it.
Even basic maintenance — such as changing out your furnace filters — can have a big impact on how long your system lasts. Working with a professional to take good care of your heater can extend its lifespan by many years, which can save you thousands of dollars in replacement costs.
As you can see, focusing on keeping your home heating system well-maintained is critical. These are just three of many reasons why it's important to work with a qualified HVAC technician to ensure that you keep your unit in good shape. Luckily, you do have options, such as getting on a maintenance plan, that can make it easier and more affordable for you to keep your unit in excellent shape.
Charlie Teschner started MESA Plumbing, Heating, and Cooling in 1982. Charlie has a journeyman and master plumber's license. He was raised with a strong work ethic and he now applies those values to tasks such as Longmont, CO heating repair.