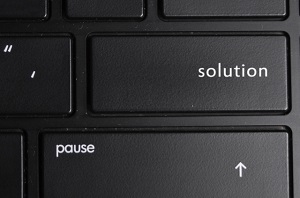 In this modern day and age of technological advancement everything seems to be heavily reliant on technology, businesses are now more than ever relying on technology to run their day to day tasks. Technology has helped companies to grow easily and connect with their clients more easily.
That is why the buzz about SIP Trunking comes as no surprise to any people who have been keeping their eyes open for the next big thing in terms of technology, since its integration SIP Trunking has been helping businesses run their affairs smoothly and more securely.
SIP is an abbreviation of Session Initiation Protocol (news-alert). So the question now is just how can SIP Trunking help businesses?
No More Separate Voice And Data Connections
There was a time where the main worry for a large number of companies was voice and data connectivity, this concern has now been settled with the integration of SIP Trunking and its ability to store information in the cloud. This is the kind of technological advancement that most companies were crying out for in years past, it means they can now relay messages on both voice and data without tampering with the content they are sending out.
Out With The BRIs, PRIs & PSTN Gateways
With SIP Trunking there is less need for companies to purchase the Basic Rate Interface, local PSTN or the Primary Rate Interface. This makes it cheap for companies who want connectivity, SIP Trunking is cheaper in case the company wants to extend their systems over IP. The hardware needed in the process won't have to include additional charges over the last three as SIP can serve as one and it can be more effective than the other three combined.
Ability To Turn All Calls To Local Calls
Every business wants to save as much as possible and then they can invest their savings back into the business. The emergence of SIP Trunking is now enabling companies to save, it offers the capability of making all calls into be local calls and thus less expensive. This is achieved by cutting the need for third party connectivity that was needed for calls that were experienced prior to the emergence of SIP Trunking.
Gets Rid Of The Local Rate Number
SIP Trunking gets rid of the expensive local rate number but that doesn't mean that it gets rid of the convenience of it. The system will create a local number that customers can call from all the different cities that they are in. the calls can also be terminated locally and be placed on the web where they are delivered to the companies call center.
Conclusion
SIP Trunking offers businesses great connectivity and a secured line with which to transfer their information to clients. The system is also cheap for companies to maintain and thus the company will be able to make more profits than waste a large chunk of there turnover on connectivity. Technology was meant to make things easy for people as well as increase interaction, SIP Trunking is not failing companies in those two departments.
This post was written and supplied on behalf of www.interact-technology.com, voice, video and data solutions.