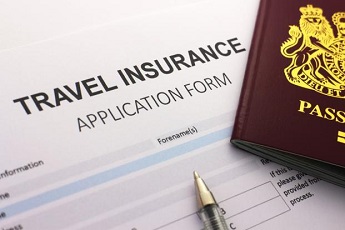 Getting out of your house and stepping out of the box is beneficial to your mind and body. In fact, visiting a new city, state or country outweighs the cost of getting there. Why? Because travel is more than just about leaving your home, it's about enlarging your habits. You can't sharpen your mind if you have the same routine, day in and day out. To keep things fresh, you need to try something new. As people say, variety is the spice of life.
Experiencing a new environment engages the dormant part of your mind. Now, you'll have to get acquainted with a new place, read foreign languages and look at maps. You will have to give your brain a workout. Plus, travel changes your perspective as you're exposed to new cultures and people. You may come back with more compassion for people in another country.
Not to mention, you get to try new things such as new restaurants, new cuisines, new activities, new clothing and more. It's just fun. And, you'll meet new people — individuals you would not have crossed paths with had you not traveled. You'll see how they live in a world very different from yours. With all of the obvious advantages of travel, there are also some risks involved.
If you're in an unfamiliar area, what will you do if you have a lost or stolen passport? How will you handle a car, boat or motorcycle accident? Where will you turn if your wallet gets lost or stolen? What will you do if you hurt yourself? What about a natural disaster or political unrest? These are just a few of the risks you take when you travel. It's not to say you shouldn't travel or step outside your door–of course you should. But, you should also take security measures such as getting travel insurance.
Is travel insurance common?
People assume that travel insurance is something rarely used, yet, that couldn't be further from the truth. Thousands of travel accidents happen every year. People are starting to realize that risks need to be insured. If you had to be air lifted back to the US from a country, these are the out-of-pocket costs:
Germany: $50,000-$100,000
Asia: $150,000-$200,000
Russia: $90,000-$150,000
South America: $45,000-$100,000
Australia: $150,000-$220,000
Do you have that type of cash laying around? This is one of the many reasons why, according to NRMA Travel Insurance, sales of travel insurance is going up. Between 2015 and 2016, travel insurance purchases went up 15 percent. The reason is travel agents are taking more time to educate travelers on the importance of travel insurance–about how it brings peace of mind knowing you have someone there for you, to help you 24/7.
What if you don't buy travel insurance?
You are taking the risk of paying for medical expenses which can quickly and easily run into the tens of thousands of dollars. You are also risking a potential negative outcome related to a medical situation if you don't have the immediate funds available to get treatment. If you owe a hospital money, they might not even let you leave the country. That would be a nightmare in and of itself.
A terror attack
Everyone's worst fear is to get caught in a terror attack. Yet, we now live in a global and inter-connected world where it can happen anywhere, at any time. That's what makes it so terrifying. You might have saved for years for that trip to France–then, a week before leaving, a terrorist attack takes place. The airports are in chaos, and it would be safer to stay home. Will you lose all of your non-refundable fees? Not if you have terrorism coverage so that you can cancel your trip without losing all the money you've already spent.
Your baggage gets lost
Oh, what to do without your clean clothing and hair dryer? Baggage gets lost or stolen all the time, especially in some foreign countries. What if you were attending or even going to your own destination wedding? What would you wear? If you have coverage for delayed bags, you will have help to locate and recover your bags as well as reimbursement for essential items so you can start enjoying your trip. Although, if you get coverage for lost, stolen or damaged baggage, you will be reimbursed for new clothes, personal items and a new suitcase.
Your flight gets canceled
Sleeping in an airport isn't all it's cracked up to be. After taking your dream vacation, you get to the airport to travel back home. And, you're told a typhoon has canceled all flights, plus, it's causing power outages. Who will help cover costs of getting a hotel room for another day or several days until planes are cleared to fly again? You'll need trip interruption coverage to pay the additional expenses for food, hotel rooms and plane fare.
Traveling is one of the best gifts you can give yourself. Just make sure you're protected on your next trip.
Article by Katrina Manning