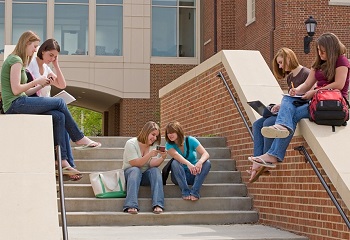 Twitter has become a powerful learning tool for teachers and students. The tutors all over the world are currently connected to share and discover more advanced teaching strategies. Students who have embraced Twitter are using it to connect with friends and to share various learning resources.
Since not only of the students are using Twitter, there are ways in which you can make your students start tweeting. For example, you can get them participate in Twitter-based activities by posting class discussions through their Twitter accounts. Besides this, there are other seven ways on how to get every student tweeting as highlighted and discussed below.
1. Twitter lessons
One of the best means to getting every student tweeting is through incorporating Twitter lessons in our current education system especially in social studies and English lessons. In the Twitter lessons, students should be taught how to create various Twitter profiles as well as personal. Some of these profiles may stand for a history figure or a character from a certain book. With the use of created accounts, students can be asked to start conversations between characters just as it happens on Twitter.
If possible, students should be taught how to write great but short sentences that connect with how Twitter works. Let the students summarize a book or custom essays in 140 characters or less. This way is an effective usage of tweeting. They can also be asked to create images with favorite quotes with the use of Spark posts.
2. Give assignments using Twitter
Another way of getting students into tweeting is using Twitter to share some of the students' assignments. Teachers should tweet the work to be done by students including research projects. Assignments must include every single detail meaning that the students will only need his or her Twitter account to go through the tasks.
3. Creating class or school hashtags
Hashtags are essential in tweeting especially for beginners. They help the users to navigate efficiently even in a busy platform. The same hashtags can be used to categorize tweets based on the intended purpose for easy access. Hashtags that categorize books or other learning materials can motivate the students to tweet frequently.
4. Seek responses from students through Twitter
It is good to check your students' perception or understanding at the end of every unit. You can see what they have learned through what we can refer to as exit slips or summary slips. In other words, tutors can ask their students to post their exit slip through Twitter or the created school or class hashtags. Automatically, all the students will get into tweeting.
5. Twitter Customization
Since students may not be having the experience in tweeting or ability to comment on issues adults are discussing, Twitter should be customized for students to engage with other students until they come of age to discuss adult issues. This way helps students to have confidence in tweeting because they are dealing with other teens.
6. Students' Connections
The connecting power that comes with Twitter can be used as one of the ways of getting students into tweeting. When the students are connected to some of the famous authors as well as experts, or even celebrities, they are motivated to tweet. Their desire to know about these people makes them skillful in tweeting. This approach should be considered with care since some of these experts and authors may not be friendly to the students who may end up discouraging them. The best connections must be acceptable to the students in the first instance before even engaging in the friendly tweeting. If possible, let the students decide on their own.
7. Students-based posts
In most cases, you cannot expect a student to comment on issues that do not relate to him or her directly. The only solution is to post the things related to your students. For example, if there are sporting events at school, tutors can post photos or videos regarding the event. Students will comment or post other stuff about the event. A TV show or any other thing attractive to students can be used as a topic of Twitter discussion.
My name is Joseph Sartori. I began as a journalist but now I work as a freelance writer.