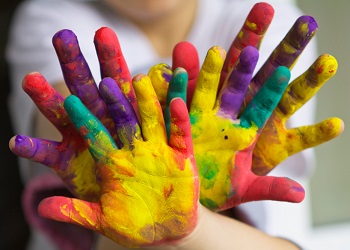 Art can change people, while people can change the world. Moreover, it can teach us how to perceive everything in an aesthetically pleasant way. The reason for writing this article is to look at the effects and effectiveness of arts education in secondary schools. In addition, we divided "Effects" section into a couple of parts such as "Impact", "Changes", "Dance vs Drama vs Music", "Environment & Social life" and "Challenging the students" to make it more understandable.
Much different information and a lots of questions lie under a simple word "Art" and its effects on the students. Numerous studies have shown that drama, dance and music bring mostly advantages to the students and incorporate a lot of fun to their lives. Being into the different art forms gives the students a variety of beneficial outcomes and skills such as a developed imagination, improved collaboration and the ability to better perform academically.
Impact
Students who study arts in their schools are used to being more satisfied and motivated because they open their imagination and expand their cooperation abilities, creativity and communication skills. In addition, arts education increases self-confidence of the students. They know that they are able to perform at a high level if they study more. Additionally, pupils become better at overcoming the problems and they understand that giving up is useless. Only trying something again and again can bring the results.
Changes
Arts help students to focus on something different besides the studies, such as Mathematics and Geography and, therefore, relax a bit. Opening the mind to something new and enjoying spending time with others in a creative atmosphere are the things that every student needs. Moreover, arts education helps some youngsters (especially boys) to change their unfriendly attitudes towards the others.
Dance vs Drama vs Music
Specific art forms have unique effects on people. For example, dance helps to increase the quality of the body movement, drama increases communication skills and ability to listen the others, while music increases listening skills and improves the skills of recognizing different melodies.
Environment & Social life
Firstly, school climate tends to be more positive in schools with the art lessons. Secondly, parents' support increases when mothers and fathers help children with their tasks or prove themselves to be good spectators during the shows. Thirdly, arts education in secondary schools is beneficial for the local community because students often perform in the retirement homes and orphanages.
Challenging the students
Every student can see if they are gifted or have no special inclinations for different art studies. Thus, implementing the art studies in the everyday life of children can help them to choose a future career as well. Some of them use their imagination to create something different, unique and unbelievable, other part of students understand their possibilities and order essays at Australianwritings, for example, to impress teachers and classmates.
Effectiveness
Implementing the arts education in secondary schools proved to be a successful idea. Children become more open in their social lives and broaden their knowledge. However, everything depends not only on the students and their ability to study but also on the teachers' ability to teach and beyond-school factors. Therefore, only experiences and knowledgeable teachers in arts can create a talented and motivated generation.
A lot of people ask a question "Does the academic achievement in arts depend on a gender?" The answer is "No!" Both girls and boys can be creative and gifted. It may seem to be true only because the statistics shows that on average, girls perform better than boys at school. However, there is no proof that this is true for arts. In addition, if a boy wants to become a designer or an actor from the early age, it is not recommended to turn his mind into the machinery or economics. Do not let a social construct destroy the lives of the children!
Human existence is a challenging one and there is a need for the talented authors, musicians and actors. Therefore, arts education in secondary schools has to be promoted and integrated all over the world in order to prepare our children for future jobs and help them to see the deep beauty in everything. This article dwells on the effects and effectiveness of arts in secondary schools and demonstrates that arts are useful and necessary for every child.
My name is Joseph Sartori. I began as a journalist but now I work as a freelance writer.