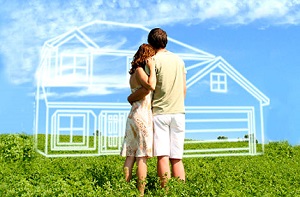 Purchasing your own piece of land on which you can build your home from scratch can seem like the ideal situation. In this case, you do not have to choose from a variety of homes that already exist on their own pieces of land but have the chance to choose your own land and build your dream home just as you have imagined on your ideal piece of land.
However, it is important to keep in mind that this process may be a little bit more complicated than you would think. It can be very rewarding, but you should make sure that you know what it entails before doing this.
1. Learn about local zoning laws.
If you have found what you think is your perfect piece of land, it would be a good idea to check on the local zoning ordinances before making any financial commitment. If the piece of land does not meet your stipulations, you will have wasted money. You can find out about the necessary regulations through public records at City Hall or your local zoning office. You will need to keep a few things in mind, including the following:
Access from the street: Your property needs to be accessible from a street. If a lot happens to be landlocked, you will need to obtain an easement across a neighboring property, meaning you will need to have permission to traverse the neighbor's property to get to your own.
Setbacks: You need to keep in mind how far from the property line your structure must be. You need to make sure that you will have enough room to build your dream home, taking the property area and the setbacks into account.
View ordinances: You should keep in mind that there are some local view ordinances that name stop you from adding a second story to your home.
2. Calculate the overall cost.
On average, a plot of land that is intended for building costs about $3,020 per acre. In addition to this, you will need to have a great deal of money if you want to build your home from the ground up. Data from the National Association of Homebuilders shows that the median cost of building a home is $289,415, and you will have additional expenses as well. You will need to obtain a survey, Health Department approval, and the necessary permits. The site will also need to be cleared, graded, and excavated in order for you to be able to start building, which can cost money as well.
3. Figure out which utilities you need.
You will likely want a home that has basic utilities, such as electricity and water. Installing these utilities will cost a great deal of money. You will also need to make sure that the land is suitable for these installations. One example is the installation of a septic system, which is basically needed to remove waste water from your home. A percolation test will be necessary to make sure that the ground is able to absorb water at the necessary rate.
4. Bring in a land planner.
It could be really helpful to hire a land planner in order to verify that this patch of land is suitable for building a home. This individual will be able to take all factors into account and tell you if your project is feasible.
5. Keep finances in mind.
It is easier to walk away from an arrangement to buy a piece of land then it is to walk away from buying a home. As such, there are lenders that require higher down payments on land, as well as higher interest rates and more rigid credit score requirements. You will need to make sure that you are able to fulfill all of these conditions.
Jodi Bakst has been serving the Chapel Hill, Durham, Raleigh area for the last 20 years and was recently recognized as one of the 10 best of 2016 in client satisfaction, by the American Institute of Real Estate Professionals.