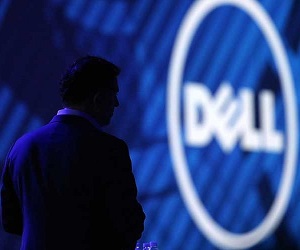 In 2009, Dell acquired a company called Perot Systems and they paid nearly $4 billion dollars for it. Now they're about to sell that company, which became Dell's IT Services Unit, to Japan's NTT for approximately $3.5 billion. In Japan, NTT is a Telecom giant with a great deal of power and strength.
Dell continues to grow and change, as well, making the sale one that will benefit both companies. The process of the sale began back in December of 2015, but has taken some time to finalize. That's not the only deal that Dell has in the works, though. The company plans to take on debt to make a big purchase, as well.
What Else is Dell Up To?
The company is working to acquire EMC, which is a company that provides data storage equipment, in a $67 billion deal that started back in October of 2015. In order to buy the company, Dell will be taking on nearly $50 billion in debt, so selling some of its other divisions to create more income, cash flow, and liquidity can help the company stay strong and successful. SonicWall and Quest have been other divisions that have been talked about when it comes to sales, so Dell can continue to raise cash and pay down the debt it's taking on to buy EMC. Up to $10 billion may be raised in the coming months.
Dell Isn't Saying Much
Asking Dell to comment on the sales, purchases, and upcoming ideas hasn't been very successful. Whether that's because the deals are still in the works or because Dell isn't having the success with them they hope to is hard to say. Until Dell comes forward and is willing to comment on the issues they may be facing, and the success or failure of their sales and acquisitions plans, those who follow the company's activities will be left wondering what will come next. The sale to NTT, though, is still in the works and could be the first part of Dell's current plan.
Was NTT the Only Option?
Before Dell found the potential to sell its IT Services Unit to NTT, there were other bidders. At least two other companies got close before the deal fell apart. A French IT outsourcing company called Atos and India's Tata Group subsidiary TCS had both worked with Dell. Atos wasn't able to buy the company after its share price declined significantly, and TCS and Dell weren't able to agree on a price that worked for both of them. While the NTT acquisition hasn't been officially completed yet, all indications are that the deal will be completed.
Once the deal completes, Dell can move forward with its plans to purchase EMC, and may sell other divisions in an effort to raise capital and drive down debt. That will keep the company viable into the future, and ensure that it lets go of divisions or subsidiaries that are no longer serving its interests.
Katrina is also a product specialist, solving issues for your computer server rack and power needs at Racksolutions.com.