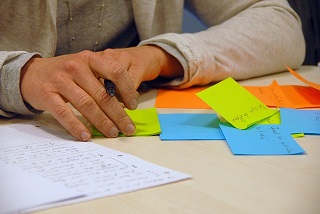 If you want to ensure a successful product launch, the key is to incorporate customer feedback into your development process early on. As soon as your team starts conceptualizing an idea and throughout the development cycle, you have to start getting inputs from your customers as these will make it possible for you to launch your product confidently.
Here are the many ways you will be able to get customer feedback for your product:
Idea Communities
Creating idea communities of supporters and loyal customers is a great way to get valuable inputs whenever you have a new product. You can set up these groups on your website and social media channels then invite your followers to join. With these communities in place, you have groups that would be more than willing to give feedback any time you need them.
Focus Groups
Although focus groups have been part of the product development process for a long time now, product developers have recently refined the way they approach these groups. As valuable as their inputs may be, your design and development decisions should not be confined to the findings from focus group discussions alone as these may be affected by biases or inadequacies from the participants. It is best to use these focus groups as part of high level product decision making.
Social Media
Needless to say, almost every brand is on social media. Social media channels provide an interactive environment where you can not only announce new product releases but also regularly engage directly with your customers. You will be surprised to see just how accommodating your social media followers can get, which makes channels like Facebook and Twitter very convenient tools to ask your customers how they feel about your product and if they have any suggestions on how to improve its features.
Websites and Apps
It is important to keep in mind that your website and mobile app should be interactive platforms that allow you to get feedback from customers and not just a one-way tool for posting marketing content. By including short surveys and questionnaires on every page of your website or adding a tab for customer feedback on your app, you make it convenient and enticing for your site visitors and app users to give you the inputs you need.
Email Campaigns
Yes, even email campaigns can be a great way to get customer feedback. Every time you send out an email to your customer database, you can include links to your website survey form or invite the recipients to send their feedback via a Facebook message. You may want to offer incentives in exchange for feedback, such as discounts or free samples. You can get a lot more ideas from attending product management training in New York.
Post-Release
Post product launch, invite customers to call or email for questions or concerns regarding the product's quality or features. Also welcome suggestions and feedback by encouraging your customers to visit your website and fill out an online form where they can tell you what they like about the product and how they think it can be improved.
While getting customer feedback is primarily a means for businesses to know what their users want and need so they can create a product that will sell, it also gives a positive impression upon their market that they are a business that is concerned about their customers. So take every chance to get to know your customers' voice.
Michelle Rubio has been writing for SMEs across the United States, Canada, Australia and the UK for the last five years. She is a highly-experienced blogger and SEO copywriter, writing business blogs for various industries such as marketing, law, health and wellness, beauty, and education, particularly on product management training such as those offered by ProductSchool.com.