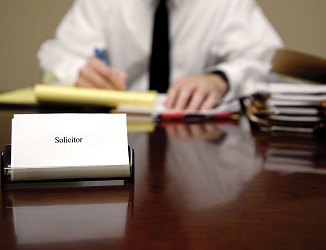 If you are in need of a solicitor, it is important that you don't just settle for the first solicitor that you find. It may be that the outcome of any case brought against you or even whether the case goes to trial will be dependent on the work undertaken by your solicitor.
It is natural that many people will have concerns about the cost of hiring a solicitor but depending on the charges that you face and the implications for you and your loved ones, taking the time to find a good standard of solicitor is absolutely crucial for anyone in need of legal assistance.
Knowing what to look for in a good solicitor will stand you in good stead. While the overall cost is something that people have to think about on their own terms, after all, your budget may be vastly different from other people's budgets, it is important that you don't solely focus on the financial aspect. This may lead to you making the wrong decision with respect to your future. If the thought of saving money is the most important aspect in your financial planning, you may find that you don't get the result you are looking for.
Look for relevant qualifications
One of the most important things you should be looking for when aiming to find the best solicitor for your needs is that they hold relevant qualifications. You should look to ensure that you find a lawyer who is registered, usually by the Law Society and who is regulated by the relevant authority. While this is something that you can review to help you find the most pertinent solicitor, it is also something that you can quickly do after you have been recommended a solicitor.
Bear in mind that your solicitor should be a specialist
You need to make sure that you choose a solicitor who has experience and expertise in the area of law that you need support in. If you are facing motoring offences, there is no point in hiring a solicitor who has solely dealt with drug offences. This solicitor could be the best choice for a drug case but they are unlikely to provide you with the support and guidance you need in your case. This is why you must search for solicitors who are relevant to your needs.
An experienced solicitor is a good choice
Given that much of law is based on previous findings and knowing how previous cases of a similar nature panned out, you'll find that an experienced solicitor is a very good choice. This isn't to say that a new solicitor cannot be of benefit, and after all, solicitors were new solicitors at one point, but when you need the best standard of support and guidance, choosing an experienced solicitor is likely to be a big factor in the standard of service you receive.
The choice of firm can also be a big factor in the outcome
While you should be focused on finding the right solicitor who will work with you, there is often a lot to be said for looking at the firm as a whole. If this is an experienced firm that has won awards and is generally regarded as a reliable and effective law firm, you can be confident in your choice. It is likely that successful firms will hire successful lawyers, which means you should receive a good standard of support from your solicitor. There is also comfort to be found in the fact that your solicitor will have a good standard of support around them. A solicitor who has a strong and experienced network around them will help you to present the best possible case.
Look for recommendations
Even if you don't know anyone who has had to hire a solicitor before, or you don't know anyone who is willing to share this information, you'll find that there are plenty of reviews available online. You don't want to believe everything that you read online but if there is a general level of consensus when it comes to reviews and recommendations, you'll find that there is a lot to be said for choosing this solicitor and their firm.
Choosing the right solicitor for your needs can be difficult but it is hugely important to find the solicitor that will provide you with the best standard of support when you need it.
Andrew Reilly is a freelance writer with a focus on news stories and consumer interest articles. He has been writing professionally for 9 years but has been writing for as long as he can care to remember. When Andrew isn't sat behind a laptop or researching a story, he will be found watching a gig or a game of football.