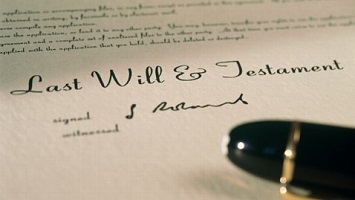 Nothing can make up for the death of a close family member or a dear friend. However, a little inheritance from them may just help you with the loss a bit, especially if you are not doing so well economically. The real problem on the other hand is that inheritance can take ages to be claimed and received and such a delay in the process can be quite frustrating.
If you are stuck in a similar situation, it is time to act up. Inheritance can be claimed faster than you had anticipated if you follow the steps mentioned below.
Were you financially dependent on the deceased for your expenses? If the answer to that is yes, then you are in luck. You will be able to avail a monthly stipend without any delay. This is perhaps one of the easiest ways to access your inheritance quickly.
In case the estate the deceased has left has the resources to cover all financial issues pertaining to the fee and all other expenses incurred, the lawyer sometimes gives an advance to the heirs in the form of cash. Moreover, even if the estate is later unable to sustain itself, the advance once given will not have to be returned. However, such a scenario is very rare.
If you were an employee of the deceased or given him any loan, you can claim equivalent estate funds in return. If you are able to prove your position, the representative is bound to give you your due share. However, the glitch in this situation is that if someone comes up and claims this, he is often met with suspicion. So make sure you have a strong case with proofs. If proved you are true, you will be able to access your portion of the inheritance before the estate matters have been wrapped up.
If none of the above is applicable for you, you have the option of taking up an advance on your inheritance from a finance company that allows such loans. What happens here is that you can get a loan that is equivalent to or less than the amount of your inheritance from the financing company. This means that you have to provide proof of the inheritance that you will for be coming into money and then, against that be able to withdraw a sum of money. Once the inheritance has been transferred to you, you will have to pay back that amount to the financiers of the loan. There are no monthly installments you have to worry about. You are supposed to give it in one go according to whatever interest rate is decided upon the signing of the legal documents.
With the above ways, not only can you access your inheritance faster than it would normally take, but also not get frustrated by the long process that you have to go through. There are so many legal issues that need to be taken care of that sometimes it can take months before the inheritance reaches the rightful heirs.
Bridget Browns is high school teacher and excellent cook. She came into some money from a paternal uncle and refers http://www.djpsolicitors.com/ for any help regarding inheritance or other legal matters.