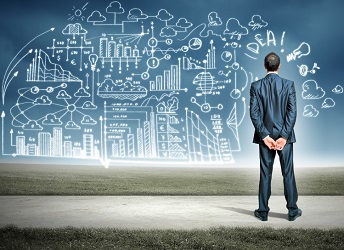 When it comes to product management, strategy is a constant. A great product manager is always engaged in strategic thinking and execution every single day, in looking for market opportunities and in developing and executing their product.
However, while being strategic is a behavior that is necessary for a product manager to successfully perform his or her role, not every product manager is one. This skill is not acquired through education or training alone, it is a result of experience and right mentoring.
For every product manager out there, whether new or experienced in the field, here are some habits that will help develop your strategic skills.
Take Time to Know Your Customer's Problems
A strategic product manager needs to be able to clearly understand their customer's problem from the customer's point of view so they can develop products with the right solutions that will effectively address their customer's current problems and needs.
Study the Market and the Industry
In product management, researching the market and the industry is a requirement if you want to stay ahead of competition. Product managers always need to be on the lookout for market opportunities and come up with competitive concepts that will attract more customers.
Think Sustainability
If you want to succeed as a product manager, you should not only confine your thinking to creating new or improved products period. Instead, you should always be thinking in terms of what product attributes will offer your customers innovative solutions that will address the root of their problems and also prevent any anticipated problems in the future.
Have a Specific Purpose
Most product managers know how to enumerate the details and benefits of their products, but it is also equally important to be able to define their limitations. This makes it possible to more accurately identify what the purpose of the product is and keeps everyone focused on improving the product based on its primary purpose so any developments bring about its efficiency while keeping its identity.
Follow Through the Success of Your Product
A truly passionate product manager does not leave the success of their product to their sales, marketing, and customer service teams after it has been launched. In a product management training in New York, it was pointed out that a strategic product manager stays in touch even after the launch, monitoring and analyzing all pertinent data so they can provide immediate action plans whenever needed.
Foresight and Contingent Plans
Things do not always go as planned, and so it is very important for product managers to be able to foresee possible changes in the short and long terms and plan for these. Whether these changes are caused by internal business decisions or external factors, a strategic product manager should be able to gain foresight of possible events and provide contingent plans to ensure their products maintain a good standing regardless of what will be happening in the future.
Keeping these six things in mind and practicing them in your day to day work will help make you become one of the best product managers in the industry.
Michelle Rubio has been writing for SMEs across the United States, Canada, Australia and the UK for the last five years. She is a highly-experienced blogger and SEO copywriter, writing business blogs for various industries such as marketing, law, health and wellness, beauty, and education, particularly on product management training such as those offered by ProductSchool.com.