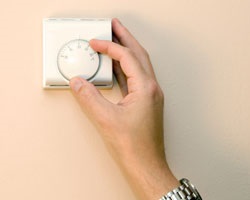 If you want to have a new heating system installed in your home, there are a few things you need to know first. You don't want to jump in without doing a little research. Your heating system is one of the most important systems in your home. A good heating system will provide adequate temperature control while be being cost-effective. A poorly installed heating system will increase your energy consumption.
This article is going to cover the basics of heating system installation. You will learn the difference between roof-mounted installations and a split installation. You will also learn about the different types of insulation. Lastly, we will discuss the ductwork.
Roof-Mounted Installation
This section is going to go over roof-mounted installations. Heating systems installed on the roof are usually cheaper. They usually have the heating and cooling system in the same cabin to conserve space. But they are harder to install.
The roof has to have a spot big enough for the heating system, and it has to be stable enough to support its weight. If the area of the roof is not stable enough, the weight of the heating system might cause the roof to collapse. Roof-mounted systems cannot be put in place by hand. A crane is needed to lift the heating system up to the roof.
Split Installation
This section is going to go over split installation. Split installations usually cost more up front, but they are more energy efficient. So, they can save the homeowner money in the long run. Split installations can be done almost anywhere around the house. It only needs a concrete platform to support it.
Sometimes, no further modifications are needed to be made in the house. But other times, changes to the house have to be made to run the lines. The heat exchanger of a split system will collect more dust because it is closer to the ground. It will need to be cleaned on a regular basis to keep it running properly.
Insulation
This section is going to talk about the different types of insulation. Having good insulation is important. Without proper insulation, the most efficient heating system will still cause you to lose money. Heat will escape through the walls. Your heating system will have to work harder to keep up.
This process will cause your heating bill to increase dramatically. Insulating Concrete Forms can be included in the buildings construction. Fiberglass insulation can be made to fit different shapes. Fiberglass can prevent loss of heat in extremely cold conditions. The most energy efficient homes use structural insulated panels.
Ductwork
The ductwork circulates the air from inside the heating system throughout your house. As a result, the ductwork is often to blame for poor energy efficiency. A leak in the ductwork could cause it to lose up to 50% of its heat. This could double your heating bill. New systems will have to be mapped out.
The path of the ductwork and the location of the vents will have to be planned in advance. If a new heating system is going to use existing ductwork, the ducts and vents will have to be inspected to ensure they are in good condition.
Charlie Teschner started MESA Heating in 1982. Charlie has a journeyman and master plumber's license. He was raised with a strong work ethic and he now applies those values to tasks such as Longmont, CO heating repair.