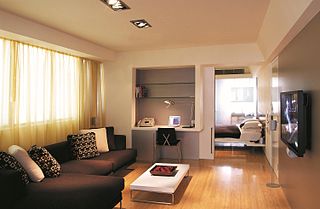 Light plays a very important role in our lives. Not only does it help us to see, but can also play a large role in the way we feel. Because of this, it's important to have the right lighting in every room, not only to create better visibility, but by having the right light you can make a room feel more inviting which helps to better your mood.
When it comes to the living room, there are two different types of lighting that are typically used. The first option is track lighting, were several different lamps, suspended from a track, hang from the ceiling. The second option available is recessed lighting where the lights are actually mounted into the ceiling. Both are very popular options for newer homes, as well as having potential when it comes time to remodel an existing home.
Here are some things to consider when deciding which type of light to install in your house.
What Kind of Light are you Looking for?
Aside from the design of these different lighting fixtures, each one produces a different type of light. Track lighting can stand out a bit more than recessed lighting, due to the dangling lamps. The advantage here is that you can position the lights as you see fit, which is great for highlighting certain features of your living room, or cutting down the glare on the TV. Recessed lighting provides a cleaner, more subtle light because it blends in with the ceiling. There are also many creative opportunities with recessed lighting that you can't achieve with track lighting.
Not every Home is a Candidate for Recessed Lighting
One of the best parts about recessed lighting is that it's incredibly low profile, which makes it a great choice if you have lower ceilings in your living room. The problem however, is unless you're building a new home, you might not be able to install recessed lighting. Because of the mounting process, remodeling a home for recessed lighting can quickly become an expensive endeavor, as it requires the lighting cans to be mounted to the joists of the house.
Post and beam construction homes aren't able to use recessed lighting because of it. Track lighting, on the other hand, isn't an invasive process and can be installed readily in almost every type of home. However, while it's less invasive, installing track lighting can be a rather complicated process.
Given the constraints to either lighting style, the choice of which to use ultimately comes down to your sense of design. Having an abundance of light, especially in the winter time, is important because it provides necessary light for both the room and your mood. With the proper application of lighting, you can transform your living room from just another room in your house to a place that is both warm and inviting, creating a private retreat for both your family and guests.
So whether you're designing and building a new home, or remodeling an existing home, take a moment to consider the lighting options available to you and lighten up not just your living room, but your mood as well.
+Ken Uhrich likes houses. In fact he lives in one. You can drop him a line at the Custom Home Group website.