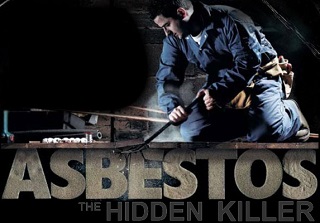 Although the use of asbestos is now prohibited, it was a very common building material between the 1950s and 1990s, and is still present in many buildings across the country. Fortunately, many asbestos containing materials (ACMs) do not pose a risk unless they are disturbed – usually by renovation and building work, or by severe weather – but it is still a legal requirement to monitor ACMs in commercial properties and residential buildings that are rented or leased.
The question is – whose responsibility is it to monitor ACMs? Could YOU be breaking the law by failing to control asbestos?
Known as a 'duty to manage', some individuals will have a legal responsibility to ensure that any ACMs present in UK properties remain intact, and do not change in terms of the risk they pose to health. As asbestos has been shown to affect the lungs, contributing to lung disease and cancer of the lung and surrounding lung tissue, it's essential that ACM risk is monitored so that appropriate action can be taken should the risk increase due to disturbances. If you are a landlord, a building manager, a leaseholder, a school governor, or work for a local authority, you may have a duty to manage.
Who has a Duty to Manage?
Here are just some of the instances where you may be responsible for asbestos management:
You own a multi occupancy apartment block that is rented out to tenants.
You are the leaseholder for a leasehold property that has been purchased by the occupier.
You are a building manager for a commercial property or a multi occupancy residence.
You are a school governor for a private or community-funded educational establishment.
You work for a local authority and are responsible for managing a school premises.
However, even in these circumstances you may not have a duty to manage. The duty to manage can be transferred to company owners, leasehold occupiers, and multi occupancy tenants via contracts. In cases of multi occupancy, the duty to manage can sometimes be split between all residents, or divided so that occupiers hold responsibility solely for the areas of the building that they occupy. If a duty to manage responsibility is not present in a contract, or if a building or apartment is unoccupied, the building owner or the individual responsible for building management will be assigned responsibility.
How to Manage Asbestos
If you have determined that you do have a duty to manage asbestos, don't panic. In order to be legally compliant, all you need to do is work with an asbestos management company who can assess the overall risk. You will be provided with a comprehensive report that details whether or not ACMs are present in the building, and in what locations. The type and condition of the asbestos will also be recorded. Risk to tenants or employees will be calculated, which will indicate whether or not the asbestos needs to be removed immediately. In many cases, the asbestos will not need to be removed, and the surveyors will create a management plan that can be updating during subsequent building inspections.
By Harry Price
Harry Price is a freelance writer who lives with his wife and 3 dogs.  He loves to travel to exotic destinations to soak up the culture, learn the language and try the food.