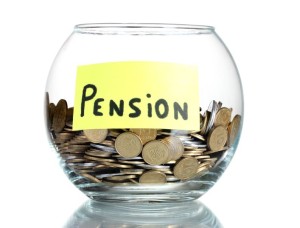 The name given to the processes surrounding the government's new Workplace Pensions needs a moment's explanation. The term used is "Workplace Pensions Automatic Enrolment", but the "auto" part of it only applies to the employees; all staff, of all employers (even those with just a single employee) once they are old enough and earn enough to qualify, will automatically become members of a pension scheme.
Only for the employer does the matter require rather more consideration and effort – and, for small businesses, the moment of truth has arrived. From now until April 2017, all those small businesses that have not so far been affected by the system will now be required to register and join the system.
It is worth pointing out, however, that although this represents another cost to employers, ultimately we will all benefit. No longer will huge numbers of people reach retirement with little or no financial provision made for them, as they do now, often through no fault of their own. In an aging population, the new workplace pension will benefit virtually all working people, and that can only be good for the country as a whole.
The Advantage
In fact, our first advice to employers would be, rather than allow your staff to become overly concerned about the small deduction about to be made from their pay, to advertise and highlight the steps your company is taking to set up a good scheme for their benefit. Draw as much employee goodwill as you can from the matter even though privately you might regard it as an unwanted imposition.
The Cost
The next consideration, however, does have to be the cost to you. This can include:
the employer contributions you will be paying into the scheme
management fees charged by your pension provider
costs of the initial exercise of enrolling your existing staff
any on-going costs involved in the day to day administration
The Time
Choosing the right pension scheme for your employees, and setting it up, will take time – several months at least (in fact the Pension Regulator recommends a whole year to do it properly). You will need to find auto enrolment specialists. So start looking at it long before your "staging date", the official date assigned to you by which your scheme must be ready to run. Even if you already have a pension scheme, you must still check if it is suitable for auto enrolment.
Preparation involves not just choosing a scheme, but also setting up your payroll for it, and formally writing to your employees (fortunately the Pensions Regulator's website provides templates for that – see the link below).
The Legalities
There is one final important detail. Although any employee has the right to opt out of auto-enrolment if they wish, it is illegal for the employer to try to influence them to do so. It is also illegal to imply to job applicants that they are more likely to get the job if they opt out.
As you take on the task of implementing auto-enrolment for your employees we hope you find some of this advice useful. If you need a full guidance on the processes you have to follow, you will find a very clear and complete guide at the Pension regulator's own site.
Gary Keeley is the founder of The Workplace Pension Consultancy, which provides advice and consultation for SMEs who are looking to set up auto-enrolment for their staff.