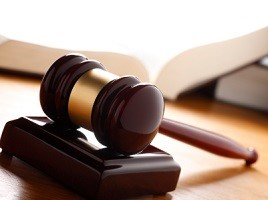 When it comes to the disqualification of director rules, it is important to know that all industries and business sectors are examined and reviewed in the same way. It may be that directors in certain industries or working with certain types of firms will be more likely to have a negative impact on their employees and the population, but there is a need to be fair across the board.
There is also the fact that every firm can have a devastating impact on the people in it or around it, and given the fact that there are so many reasons why a director can be disqualified, it is important to ensure that all directors are judged and evaluated along similar lines.
You may not immediately think that a company director of a poultry firm is liable to cause the same level of damage as a major banking director, but a director in this firm has people beneath them, and if proper working practices are not followed, there could be serious consequences. A director has a responsibility to ensure that the workplace is operating in the correct manner and when you think of the potential health risks that can come from unsatisfactory poultry products, it is actually very important that directors in this industry are judged properly. If there is fowl play in the poultry industry, there is a need to ensure that this foul play is properly evaluated.
A failure to pay VAT rarely ends well
Darryl Glyn Martin was the sole director of the D&S Poultry Limited Company and he was disqualified from serving as company director after a hearing at the Country Court in Wrexham. AN investigation into the firm found that the firm had failed to pay VAT to the HMRX and they had not complied with the liquidator to deliver or account for the assets of the company. This led Martin to being disqualified from serving as a company director for a period of 7 years.
The investigation was centred on allegations that Martin and his firm had treated HMRC detrimentally by paying the trade creditors of the firm, ahead of their VAT payments, between April of 2009 and February of 2012. The same investigation also uncovered the fact that Martin had not delivered assets to the liquidator to a value of over £18,000. This was made up of money that was owed to D&S Poultry, cash and a motor bike. The disqualification means that Martin is not allowed to serve as a director or engage in the role of management for a limited company until 2022, unless he obtains special dispensation from the court.
The firm was placed into liquidation back in February of 2012 when they had an estimated deficiency to their creditors which was over £100,000 and they also have a VAT bill of £60,000 that was outstanding.
Robert Clarke is the Group Head of the Insolvency Investigations North branch at the Insolvency Service, released a statement, saying; "Directors have a duty to ensure that their companies maintain proper accounting records, and, following insolvency, deliver them to the office-holder in the interests of fairness and transparency. Without a full account of transactions it is impossible to determine whether a director has discharged his duties properly, or is using a lack of documentation as a cloak for impropriety."
No matter the industry, guilty parties have to be punished
Given the sums of money that were involved, it is easy to see why the HMRC were keen for punishments to be imposed on Mr Martin in the same manner that they would do with any firm. There will be plenty of criticism about the fact that the larger the size of firm, the more leeway that you have for not paying up to the HMRC in the expected manner, but it is important that all firms and industries are seen to be the same when it comes to prosecutions.
The fact that the firm was a small one mainly providing services and food to the local market shouldn't really matter, and it is not something that should make a difference to any punishment. It may be something that a respectable solicitor dealing with disqualification of director rules may be able to use to their advantage, citing the impact on the local economy, but on the whole, this is the sort of crime that cannot be tolerated, regardless of who carries it out.
Andrew Reilly is a freelance writer with a focus on news stories and consumer interest articles. He has been writing professionally for 9 years but has been writing for as long as he can care to remember. When Andrew isn't sat behind a laptop or researching a story, he will be found watching a gig or a game of football.