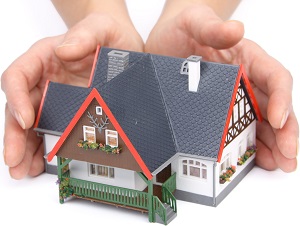 Property management is an extensive and onerous task. However, there are many tips and tricks you could use to make it a little better. There are so many things that need to be taken care of when it comes to property management.
This tough task can be made easier for you through the following guide. Individuals can manage their rental properties very conveniently without external assistance.
Maintain a strict business relationship: It is important that the landlord is just and strong when demanding rent. In case of default, the landlord may even have to ask the tenant to vacate the property. Whenever property is sublet, the landlord must ensure the relationship between him and the tenant is purely formal and business focused.

Information about property management: It is crucial that the person in charge of property management has sufficient and relevant knowledge in the respective field. If not, then various property management courses can fill in the information void in a short span of time.

Legal Complications: Legal bindings are a hurdle for the landlords as they stop them from indulging in the complexities of managing their own property. It can get very difficult to understand all the rules associated with holding property. For example, if a landlord evicts his tenant who defaulted rental payments, they will have to back their claim in court if the matter gets serious. The court will require evidence t to support the claims.

Choosing an appropriate tenant: Every landlord wants a tenant who takes good care of their property, prevents physical damage and pays dues on time. The landlord has to be very careful in selecting the tenant.

Property inspection by the landlord: The property owner must be allowed to examine property every 6 months, depending on the rules of that location. If there is an ongoing dispute in court then pictures must be taken for visual evidence.

Repair and Maintenance: Repair and maintenance is costly and usually not very well understood by the landlords. A property management course can be extremely useful here, as the landlords understand exactly what type of repairs they are responsible for. This way the tenant cannot demand large sums of money from a landlord for repairs they are not liable to.

Save by earning more: The property owners must be able enough to manage their own property. Paying an outsider for property management services will eat up their savings. The money can be saved by investing it in another real estate project.

Written Contracts/ rent deed: It is important for both parties to sign a rent deed or contract that can serve as evidence in the rule of law. It must specify all details regarding the premises or land being Sublet, to whom, till when, for how much monthly rent, the mode of payment, the last date for payment etc.
The pointers mentioned above serve as a guideline that can help landlords to manage their property and sublet it wisely, so do follow these points and never have property  issues again.
Larena Davis, a property management consultant. She has helped several families not only rent and purchase properties but also place their own properties up for rent or sale. She suggests clients to visit http://www.jamesgibb.co.uk/.