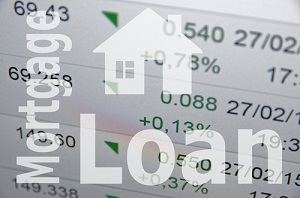 When you buy a home, you get a mortgage from a lender. Since a lender is also the source of a loan, does that mean that a mortgage is just a fancy name for a loan for a house? Not exactly.
A mortgage is indeed a type of loan. However, there are some key differences that set it apart from other kinds of loans. You probably already know something about loans, but let's go over the basics as a refresher and look at how mortgages are special.
Loan Basics – A loan is essentially an agreement between two parties. The lender lends an amount of money to the borrower and the borrower is required to eventually pay back that money with interest.
The principal – This is the initial amount of money lent to the borrower that they will have to repay over time.
The interest – This is the fee that the borrower has to pay while paying back the principal. It is calculated as a certain percentage of the remaining principal.
There are lots of different categories of loans. A mortgage is a kind of secured and closed-end loan.
Secured Loans – These loans are connected to a specific asset as collateral. This arrangement provides extra security for the lender, since they can foreclose upon the asset if the borrower can't pay back the principal. This helps them recover some of their investment since they take back ownership of that asset.
Unsecured Loans – These are riskier for lenders, since they have fewer options if the borrower fail to pay. They tend to be for smaller amounts of money and have a higher interest rate.
For mortgages, the asset is the real estate property.
Open-Ended Loans­ – An open-ended loan is also commonly called open-end credit. One of the most recognizable examples is a credit card. Borrowers can keep borrowing indefinitely, as long as they don't take more than the credit limit, and that they continue to pay back what they borrow on a regular basis.
Closed-End Loans – They are for a set amount of money that is to be paid back in full. Once some of it is paid back, the borrower can't borrow more of it again,  like they would with an open-ended loan.
For closed-end loans, the terms set for mortgages tend to be several years or decades long. This is because the principal tends to be very high and takes a much longer time to pay back. There are a couple other ways mortgages can vary:
Fixed-Rate Mortgages – These types of mortgages have a set interest rate that will not change over the course of the term.
Adjustable Rate Mortgage – Unlike fixed-rate mortgages, their interest rates can change. This can be good for the borrower if interest rates fall, but they may have to pay more if rates rise.
In a nutshell, a mortgage is a special type of secured, closed-end loan designed specifically for the purchase of a piece of real estate. It allows borrowers to move into their new homes earlier than if they had to buy the house outright. In addition, it allows lenders to have some collateral in the property in case the borrower cannot pay back the loan.
I am Eric Jones, a businessman by profession. Business and entrepreneurship are my passion and I love researching on the various aspects of those areas. I make sure that I don't miss out any updates and for this reason I read quite a lot. Law is yet another area which I am passionate to know more about.