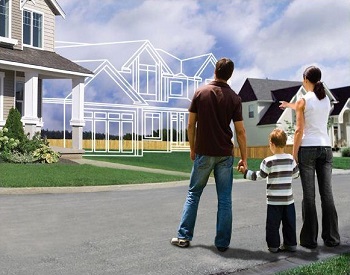 With the number of first time buyers having decreased in recent years, confidence in making the right decision about buying a house has decreased. However, buying a property is an exciting time and can be a fantastic opportunity.
Here are a few tips to get you started and help you make good decisions along your journey.
Research, Research, Research
Know the areas you want to move to and thoroughly research them. Are the local amenities good, does it have good transport links, what are the neighbours like, are the schools well rated? All these may seem like simple questions, but will be vital in ensuring you are getting the best from your first-time buy. Researching can provide ideas for the future, for example, you may not care if you are in a catchment area for a good school, but if you decide to sell a few years down the line, this can be a great attraction point.
Do you really have enough?
When buying a property, it is not just the deposit and mortgage repayments you need to consider. There is also the broker and solicitor fees, decorating costs, property service charges (if applicable) and stamp duty, all of which need to be considered. Get financial planning help to ensure you are not left short from a FCA registered advisor.
Be money savvy
Once you are sure you have enough money, be smart with how you spend it. Buying a property you don't want to live in may seem like a silly idea, but consider buying it to rent.
The rent could cover your mortgage repayments on the property, making the property yours faster. Any extras could help you pay for rent in an area you really want to live in, until you have enough money to buy in that area.
Less Is More
Consider buying a property which isn't quite what you were looking for, maybe even a bigger property. This doesn't seem like a great tip on the face of it, but you may come across a rundown property which, due to its condition, is selling at a below market price.
With a bit of tender love and care, this property could make you a good profit. Remember, the house may not be ideal, but many first time homes are stepping stones for better and more ideal homes, rather than your home for the rest of your life.
Decorating
Whilst it is exciting to finally have your own place which you can paint and wallpaper, be careful of how much you spend on this. After forking out the majority of your savings on the property itself, spending everything you have left on designer furniture isn't a good move. Of course you want to decorate, but research to make sure you are getting a good deal.
Check out websites such as Freecycle to see if you can get anything for your new home for free. Above all, don't feel you need to rush to make your house perfect before you are really financially able to do so.
Mike Low, director of Balgores Property Group in Chelmsford, is a qualified member of the National Association of Estate Agents and helps people get a foothold on the property ladder.