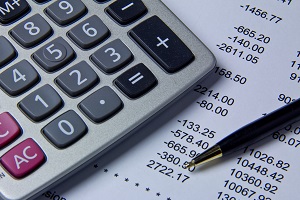 With this year's Budget announced on Wednesday and the end of the financial year just around the corner, it makes sense to check your finances are in order. While you're checking bank statements and receipts, make some time to check your energy bills as well and you could save over £200 over the course of the next year.
Here's how to do a quick audit of your energy bills for fast savings.
Check your details
Your energy bill should tell you the name of your tariff and information about your supplier's other gas and electricity tariffs that might offer you a cheaper deal.
Is the tariff the one you remember signing up to? If you took out a fixed-term tariff that has since come to an end, you may have been automatically rolled over to your supplier's standard variable tariff. Variable tariffs are usually the most expensive, which has prompted a whole campaign to Scrap the Variable.
By switching to a fixed energy tariff, you'll pay the same amount for your energy over a fixed period of usually one, two, or three years.
Check other tariffs
If you think you could get a better deal on your energy by switching to another tariff or energy provider, it makes sense to compare gas and electricity rates. Use a price comparison website to compare prices in a jiffy but remember that these websites sometimes hide the best deals, so it might be worth shopping direct and checking out smaller independent suppliers to get the best deal.
Switching energy companies is simpler than you might think and there's no danger of you ever losing your energy supply in the process. All energy companies use the same wires and pipes so the only difference you'll notice is the name in the corner of your bill.
Check your meter readings
Estimated energy bills are not necessarily an accurate reflection of how much energy you've used. If you receive estimated bills, it's worth submitting regular meter readings to your supplier so that you receive bills based on the amount of energy you've actually used.
As a test, take a meter reading and compare it with the estimated reading on your latest bill. If the reading is lower than the estimate, you could be paying too much. If the reading is higher, you may owe your supplier more money. Consider ways to save energy to lower your bill, or switch to a fixed energy tariff.
Track your energy usage over time
Keep track of how much energy you've been using by comparing old bills with new ones. Think about reasons for changes in your bill, such as a cold spell or a new heating system.
Keep on top of your payments
Remembering to pay your energy bills can be a pain, so why not pay by Direct Debit? You'll usually receive a discount and you won't ever need to manually pay your bill again. Find out what you can do if you're struggling to pay your energy bills.
Colin Urquart is a political commentator and energy blogger. He works with various agencies to support change in the energy sector.