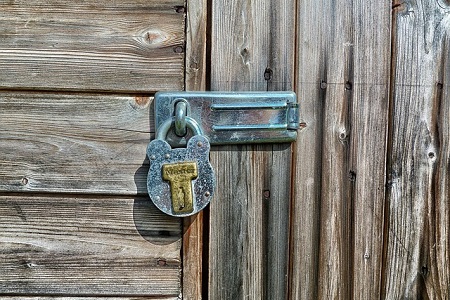 What you should have in mind when you think about storage is that it can be, if it's not well organized, very ugly and intrusive. To avoid that your external storage becomes ugly scene I will propose to you several possible solutions. These solutions will result in that your backyard storage not just doesn't look bad or ugly, but that it's great part of your backyard that you should be proud of.
Small stuff, outdoor toys
For storage of small items (pillows, children's toys …), we would recommend a storage bench. This is a very clever solution for storing. These are classic garden benches, under whose seat is a storage part, and when you pick up sitting you can storage small items in that storage part. You can use storage benches for items that should you be at your fingertips, or should be hidden from possible rain.
Sheds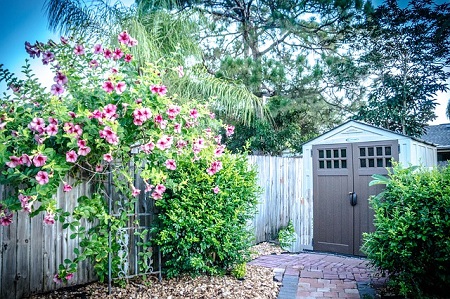 Sheds are certainly the most common option for backyard storage. This is due to their practicality. They are ideal for storing larger items, such as some hand tools, shovels, brooms, hoses, etc. Today you can buy ready – made shed or, if you are skilled enough, you can make it yourself. Many of them also have some architectural solutions which make them very interesting, and you can even make it to look like a smaller copy of your own house. Because you can do almost anything with the shed and make it beautiful it can add value to your home.
Workshop could be just that easy to set up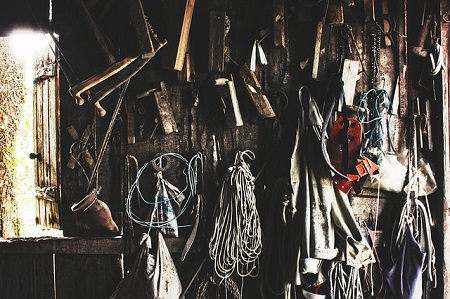 One of the best ways to improve your yard in a way that it will contribute to its functionality and even aesthetics, is to build the workshop or the garage. The workshop does not have to serve only as a workspace, you'll store in it all of yours bulky items, such as construction tools. Given that this is a serious undertaking that will leave a huge impact on your yard, I do not advise you, if you are an average person, to try on your own to build a workshop or garage.
Probably the best idea for a workshop or garage would be to get one of those container shelters because they are practical, perfectly designed, and, the most important, cheap. Since the workshop is used as a storage area for big tools, that can be very expensive, and in garage you leave your vehicle, you need to have a construction that will be strong enough to protect your tools and vehicles of external – climate conditions and, also, from theft. What you should have in mind when we talk about storage containers, which is also very important, is that they are eco-friendly, and that they don't take up too much space.
Be sure that the look of your backyard affects the overall appearance of your property. With this in mind you should consider to choose the storage that enhances the appearance of your property and completes its style. It is fortunate that today's external storage possibilities are virtually limitless, both in terms of design and in terms of material that it's build from, so I am sure that you will be able to find what you and your yard suits the most.
Ariel Bellamy is an open-minded blogger who takes care that her words are well written, sharply witty and unconditionally true. She focuses on all things green – in battle for Earth, and all things healthy – as in battle for happiness.