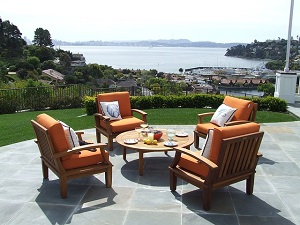 Having outdoor furniture requires that you take special care of it, as the elements can really damage your furniture. However, if you use durable materials for your outdoor furniture, you are making sure that they will last longer. But you will need to take extra precautionary steps to protect them from harm.
Teak wood patio furniture
Not every kind of wood is great for outdoor furniture, and you should look into that when buying new ones for your backyard. Teak wood is an expensive material to use because it is not only durable and elegant, but it has also a few natural abilities that make it unique among other woods. However, just because teak is excellent for outside use, it does not mean that you will not have to take care of it properly to preserve its durability.
Treating your teak wood
Whether it is great to use teak oil or teak sealer is a big debate for all who possess teak furniture. But seeing that teak already has natural oils in itself, it is better to use teak sealer to maintain the furniture and to keep it from getting punished by the elements too much.
The teak wood will turn gray over time, and this is due to the fact that the oil from it is evaporating; which is why it is important to take proper care of your furniture. Moreover, remember that while the oils give the wood its color, the sealer will help prevent oil evaporation and it will better protect the wood from the harmful effects of the elements.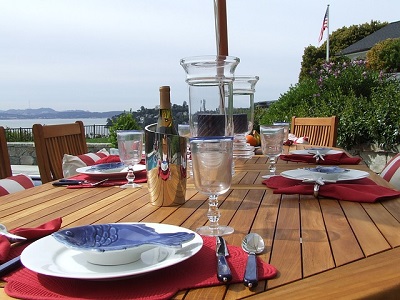 Cleaning your teak furniture
Cleaning your teak furniture is an easy task, but it will require a special teak cleaning agent in order to preserve the oils and to save the durable properties of the wood. Gently brushing and cleaning with clean it off with clean water afterwards will ensure that your teak wood stays durable, and protected for generations to come. Remember not to scrub too hard, as you can peel off the protective layers.
Teak care supplies
If you are unable to get enough supplies to help you clean and maintain your teak furniture, then it is a good idea to look for outdoor furniture online as they will also sell goods and supplies you most probably need to take care of your teak wood. Remember to stock up on cleaning agents and protection so that you can preserve the natural abilities and the beautiful shine of the teak wood.
Proper caretaking
While teak is not demanding in particular, concerning cleaning and taking care of it; it is important to look out for signs which might indicate that you need to upgrade your maintenance. If your teak furniture is losing colour, then it is time to reapply either oils, or sealers to renew the glory of the furniture which it once had.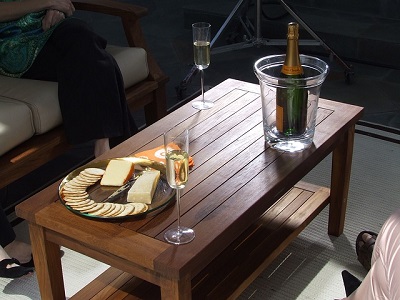 Furthermore, it is good to look for supplies online as you will be able to buy in bundles, and you might find more useful advice from the manufacturers on how to best apply their products. In essence, you will need to spend some time on maintenance, but it will be well worth, when you enjoy in your backyard in furniture that still looks like it was just freshly bought.
Ariel Bellamy is an open-minded blogger who takes care that her words are well written, sharply witty and unconditionally true. She focuses on all things green – in battle for Earth, and all things healthy – as in battle for happiness.