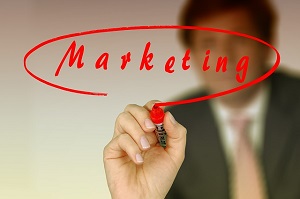 It is easy to believe that print is a dying medium; especially with the rise of online media. However, print media still has its benefits and can bring your company to the front line. You can market your company through printing, which will grab the attention of potential clients.
They are used frequently by small to mid-size companies, and you can use direct marketing services to help you with your printing needs. Their services are personal and friendly, and they are experienced in using printing as a means for marketing.
Using print for marketing
Emails and advertisements can easily be filtered into junk mail. That is why it is beneficial to have postcards to market your small business. It is effective in raising awareness in whatever it is you are trying to promote, and increases the chances of your target client looking at the postcard. Furthermore, you can use effective images and texts directly on the postcards. It is easy to include in sales kits or in busy areas to attract customers.
Another way of marketing your business is brochures. They can make them look professional and aesthetic, as well as attention-grabbing. The customer will be able to read a lot of information about your business in the brochures, and what you have to offer them. Additionally, brochures are full of color and they are folded, which makes them easy to read. In addition, flyers are very similar to brochures, and you don't need to fold them. This can be an alternative to brochures.
Catalogs are also popular for marketing. They are characterized by having multi-page bound documents. You can choose to use them for sales, or even for corporate training. They are often used to provide in-depth information about your products or services, and can be kept for long periods of time. It is recommended to highlight why the consumer should use your product or service and will let them make informed decisions. It is the next best thing to having the customer in your store, and it is considered to be a strong sales tool. Moreover, you should consider using them if you have a vast range of products to offer your customers.
Self-Promotion
The next marketing tool is something that you have probably seen at the rear of a vehicle. Bumper stickers are a unique way of showing off your brand, and all you have to do is stick it onto a surface that you feel is appropriate for your business. Moreover, you will be able to think outside of the box and place the stickers in a high-traffic area, or directly sell them to customers. It is recommended to use a QR code or other online information about your business.
Bookmarks are commonly used for books, but they can be used to promote your business. It is a good way to place your company logo, or a brief description of your business. They can often be used for longer periods of time as well. Furthermore, if you are a business owner, door hangers are an excellent way to promote your brand. They can be used to spread a message or campaign in any area that you want.
For example, you can use them for restaurant delivery menus. They can be the first thing that your target client will see as they enter through a door, which makes it a highly visible solution for your marketing needs. They can also be used for discounts, coupons, and other promotions.
Another popular method that is tried, tested and true is business cards. It is a quick and easy way to exchange information, which will leave an impression on the person. They are small enough to fit anywhere, which will make it easy for networking purposes. The back of the card is also a good place to leave pertinent information about your business.
Moreover, you can leave them in public places such as cafes or coffee shops as part of your marketing campaign. The prospective client will even be able to enter your information into their contact list, or scan it onto their mobile device. You will be satisfied with the results, and impressed with the effective and personalized materials that will help generate new clients.
This article was written by Melinda. J.F. Turquoise, a marketing writer, according to whom, direct mailing service delivers results much more instantly.