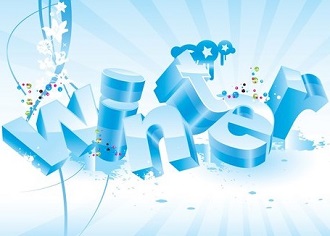 The festive season is almost upon us and that means one thing – parties galore! This special time of year is all about catching up with your loved ones and spending some quality time together, and what better way of doing that than with a party?
If you're at a loss with where to start with all of your planning, then don't worry, we're here to help.
Who and where?
When you're planning your Christmas bash, it's important to think about who you are throwing the party for. Is it a strictly adults only affair, or a child friendly one? Or perhaps you are organising the annual office party? Each kind of party requires something a little different, location being top of the list. A large hall would be best for a big family get-together, while a bar or restaurant may be more suitable for a party with your workmates. It's important that you sort out where you are going to have your party before anything else, as all the other details need to fit around that.
Think of a theme
Once you know where, it's time to think about what. A theme makes a party that little bit more special, so think of one that will turn your party from good to great. Maybe you want to have the full on Christmas experience with Santa and his elves handing out presents to the kids (and the adults too!). Or maybe you want to create a lavish winter wonderland, with snow dusted decorations and the magic of some real life reindeer? Additions like these will make your party a truly unforgettable experience for everyone involved!
Get your invitations out there
After you've got your theme and location covered, it's time to invite people. Getting those invitations sent out with plenty of time to spare will ensure that your party doesn't clash with anyone else's plans and will give you a good idea of how many people to expect before you organise things like catering. Making your invites is a great way to ensure that they stand out from the rest of the Christmas post – they'll be a proud feature on many a mantelpiece!
Food and drink
When the numbers are all confirmed, it's time to think about food and drink. As we all know, Christmas is the one time during the year when we're all ditching the diets together – so you can go all out with your catering! Focus on traditional festive fare like turkey and roast potatoes, yet feel free to mix things up a little with something like a candy floss machine or some pick and mix. The kids will love it, that's for sure. For the grown ups, why not hire a mixologist to make some delicious cocktails?
It's time to enjoy yourself!
As Christmas draws closer and closer, you can rest assured that your party will be the hottest ticket in town – as long as you have followed our advice of course! So much planning goes into a party but it's important to remember one thing – that a party is only as good as its guests. So invite your loved ones along and focus on enjoying this magical time of year with them. Just don't forget to pop an invitation in the post for us too!
James Sinclair is the Managing Director of children's entertainment, party and event planners – The Partyman Company