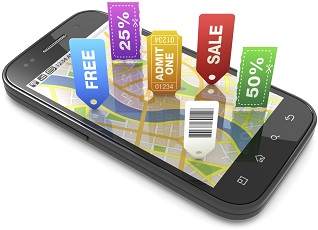 2014 is slowly coming to an end and it is time to reflect on the most important e-commerce trends during these passing months. How our thinking about e-commerce changed in 2014? Which e-commerce strategies proved to be most successful? Which trends will find their continuation in the following year?
Multi-device sales
When the Black Friday in 2013 turned into "Mobile Friday", thanks to the increase of mobile sales up to 40%, experts predicted that in 2014 going mobile will not be a question of choice, but a must-do strategic move. According to statistics, in 2014 nearly 1/4 of all sales in the United Kingdom was completed on mobile devices. And, unfortunately for online retailers, these devices have different operational systems, different browsers and different screens.
This can only mean one thing: it is time to choose the responsive design. To be able to respond to the needs of smartphone and tablet users you need a website, which smoothly adjusts to the specific requirements of different mobile devices. If you still do not have mobile friendly website, it is high time you look for Magento designer in UK and optimize your website for viewing on smartphones and tablets.
Aim for global, but stay local
In 2014 online retailers were not only focused on entering new markets, but also on keeping their businesses local in the best sense of the word. To be local means to be able to cater to the needs of people in your community by running a brick-and-mortar store. To be global means to offer the same products to people all over the world. In 2014 the new trend was to combine these two dimensions and develop multichannel stores, which are available online on various mobile and non-mobile platforms and offline through physical stores.
Shopping at a brick-and-mortar store is still the preferred way of acquiring goods for many customers, but even those customers might be interested in checking the availability of your products online or ordering them on the go and picking up at your physical store. In 2014 web eCommerce development was all about joining the online and offline dimension into one, broader customer experience, which leads to more sales.
Fast and free delivery
With so many products available online, customers become more picky and demand better quality services. For eCommerce this means quicker and cheaper delivery. Companies, such as Amazon, have recently introduced same day delivery option for many of their products and in 2014 more companies are following the same path, trying to cut the time required to deliver products to end customers.
Price is just as important. Every online retailer should offer free shipping, if not on all products in their offer, then at least on large orders. This is also why having a brick-and-mortar store is a smart move: if you can't lower your shipping costs or speed up your deliveries, you can always offer a free pick up point for all online orders. Beating Amazon on a global scale might be difficult, but your store can be an attractive point of sale in your local area.
Alex Buka is a writer and Social Media Marketer in the Magento custom development company with 3+ years of experience in SEO, IT copywriting and social media management.